Dogs are our best friends, offering unconditional love, promoting an active lifestyle, and meaningful companionship. Naturally, we want to protect our pets in any way possible, especially when it comes to disease and illness prevention. Our dog health guide answers all of your dog health questions and covers preventative measures to protect your pet.
What are the Most Common Dog Diseases?
Several common diseases can afflict dogs and shorten their lifespans. However, many of these illnesses are preventable and can be avoided with routine care and checkups.
Anemia
Dogs with anemia have an inadequate number of red blood cells. As a result, a dog's body is unable to deliver enough oxygen to all the tissues.
How do Dogs Get Anemia?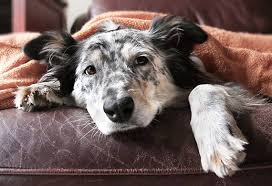 Typically, anemia is a symptom of another underlying condition, such as:
Blood loss from parasites
Bone marrow disease
Cancer
Distemper or infectious disease
Kidney disease
Toxins or poisons
There are many other causes of anemia, such as a poor diet and predisposing conditions.
What are Signs of Anemia in Dogs?
Symptoms to look out for include:
Your dog's gums change color. Gums should be a healthy pink color. Anemic dogs will have pale or almost white gums.
Fatigue and tiredness
Bruising on the dog's skin
Dark stools
Vomiting blood
At the onset of these symptoms, immediately consult your veterinarian.
How to Test for and Treat Anemia
A blood test can determine if your dog has enough red blood cells. For example, the packed cell volume (PCV) test is one of the most common ways veterinarians determine the percentage of red blood cells your pet has. A rate below 35% is considered anemic.
Different treatments are available depending on the severity of your dog's anemic condition.
A blood transfusion
Corticosteroid medication
Chemotherapy
Surgery
Your veterinarian will develop a treatment plan depending on the underlying cause.
Cancer
Cancer is the most common and most deadly disease that can afflict dogs. Early detection is the best method of protecting your dog. Some of the most common recognizable signs include:
A change in appetite
Bleeding gums
Lumps under the skin
Unusual smells
Rapid weight loss
The most prevalent type of cancer in dogs is Lymphoma, and also the easiest to treat. Older dogs are most susceptible to disease and should undergo regular exams to ensure early detection. You can also check for lumps at home when petting and grooming your dog.
Canine Dental Disease
A dog's dental health can affect its entire body. Heart disease, kidney disease, and even some types of cancer can result from poor dental hygiene. Signs of periodontal and gum disease in dogs can include the following:
Bad breath
Bleeding gums
Loose teeth
Lumps in or around the mouth
Proper oral care can help your dog avoid dental diseases. Check your dog's teeth to make sure they're free from plaque, tartar, and discolorations. Gums should have a healthy pink color. Additionally, the tongue should be moist and free from lacerations.
How to Care for Your Dog's Oral Health
Follow these steps to keep your dog's mouth clean and healthy.
Before brushing for the first time, your dog needs to feel comfortable with having his mouth and teeth touched. Use your finger at first to gently rub the teeth and gums. Be patient with your pet, and make sure they feel relaxed with this process before moving forward.

Introduce your dog to a canine toothbrush and toothpaste. Let your dog smell the brush and toothpaste. Many kinds of dog toothpaste come in savory, meaty flavors that your pet will enjoy. Taking things can prevent your dog from associating the toothbrush with a negative experience. Be slow and gentle until your dog can accept the routine.

Once your furry friend is used to the method, you can start to focus on using proper technique. Lift the lips to get better access to the top of the teeth. You may need to focus on one area at a time. Allow your pet to take a break if they start to feel overwhelmed.
Never use toothpaste for humans on your dog. The ingredients can upset their stomachs and may cause severe illness. Dental chews, toys, and bones can also help keep your dog's teeth clean.
Your veterinarian should perform a deep cleaning every few years. This cleaning process will remove buildup from underneath the gums. At the same time, your veterinarian can check for other early warning signs of dental health-related issues.
Diabetes
One of the most preventable dog diseases is diabetes. This illness affects the ability of your dog's body to produce insulin. Pets that are overweight or have poor diets are more likely to develop diabetes. However, some breeds of dogs have a hereditary predisposition to developing diabetes. Breeds most commonly affected include:
Cairn Terriers
Miniature Schnauzers
Pugs
Samoyeds
Siberian Huskies
Toy Poodles
Although certain types of dogs are more likely to get diabetes than others, all dogs can potentially develop the disease. Typically, signs of diabetes will begin to onset in elderly dogs at about eight or nine years of age.
Signs of Diabetes in Dogs
The following symptoms can be warning signs that your dog is developing diabetes.
Blurry vision
Fatigue
Frequent thirst
Increase in urination
Irritability
Slowly-healing wounds
Reoccurring infections
Your veterinarian can test your dog for diabetes, prescribe medication, and help you develop a treatment plan.
How to Prevent Diabetes in Dogs
Pet owners can take several steps to reduce their pup's chances of getting diabetes.
Check your dog's weight. The weight chart at your veterinary clinic can tell you if your pet is under- or overweight.
Be aware of your dog's dietary needs. Proper nutrition is necessary to ensure your pet stays healthy. The typical dog requires 20 to 30 grams of food per day for every pound of body weight.
Stay active. Check that your dog is getting the right amount of daily exercise for your dog's size, weight, and breed.
Avoid sugar. Never give your dog food or table scraps with sugar or sweeteners. High-glycemic foods such as white rice and bread should also be avoided.
Spay female dogs. Your unspayed female dog is more likely to develop diabetes.
Routine checkups and tests can help detect early signs of diabetes.
Distemper
Distemper is a disease that affects puppies between the ages of six and 16 weeks. Symptoms typically appear in the upper respiratory system. Sneezing, discharge from the eyes, and cold-like symptoms are early warning signs. If left untreated, your pup could develop life-threatening pneumonia.
Regular vaccinations between the ages of six and 16 weeks should prevent the onset of this disease. If your puppy shows cold-like symptoms, you should immediately contact your veterinarian to rule out the possibility of distempering.
Fungal Disease
Dogs can contract fungal diseases from the soil as well as airborne spores. Different types of fungi affect different areas of the body. Below are four common types of fungal infections that can be transmitted to dogs.
Blastomycosis
Cryptococcosis
Histoplasmosis
Valley Fever
Valley fever is the most dangerous fungus located in hot, arid, and dusty regions. Dog owners in Arizona, California, and Texas should avoid walking their dogs in areas with displaced soil.
Blastomycosis is found most frequently in the Great Lakes area, in the soil of river basins, swamps, and other areas where water is covered from direct sunlight.
Symptoms of Fungal Disease in Dogs
Fungal diseases can afflict many different parts of the body. Below are some signs that your dog may have a fungal infection.
Coughing
Diarrhea
Difficulty breathing
Enlarged lymph nodes
Fever
Limping
Reduced appetite
Sight problems
Skin lesions
Vomiting
Weight loss
Early symptoms can develop into severe conditions. If you believe that your dog has a fungal disease, you should immediately contact your veterinarian. The best prevention method is awareness of high-risk environments and avoiding areas where fungal spores could be present.
Heartworm
A single mosquito bite causes heartworm disease. The parasitic disease attacks the lungs and heart, which can be fatal to your dog.
The best treatment is the regular administration of preventative heartworm medicine. This medicine is affordable and can save your dog from the pain of intramuscular arsenic-based treatment shots.
Remember to give your dog this preventative treatment once per month, all year round. Additionally, your veterinarian should perform an annual heartworm test to ensure the medicine has been effective.
Kidney Disease
Chronic kidney disease is most common in dogs with a genetic predisposition. Unfortunately, this type of kidney disease is challenging to prevent. In other dogs, chronic kidney disease typically results from poor dental hygiene. Bacteria from the gums can enter your pet's bloodstream and potentially damage vital organs. Keep your pup's teeth clean to avoid kidney disease later in life.
Another common cause of kidney disease is Lyme disease. Without prevention, Lyme disease can lead to severe kidney disease and possibly failure.
Acute kidney disease, on the other hand, is usually preventable. The most common causes are the ingestion of toxic substances, poisons, infections, or complications with medication. If your dog experiences the sudden onset of any of the following symptoms, you should contact your veterinary hospital immediately.
Change in appetite and drinking
Fever
Increased urination
Vomiting
Keep household and lawn chemicals or other poisons such as antifreeze away from pets.
Lyme Disease
Lyme disease is a highly-preventable disease caused by ticks. The symptoms can include lameness in the legs, loss of appetite, and stiffness. When detected early, Lyme disease can typically be cured in one month with antibiotics.
However, preventative tick medicine is the best way to ensure your dog never contracts this disease. Topical treatments in the form of liquid drops can be applied to the back of the dog's neck. This medicine typically provides 30 days of protection against ticks.
Additionally, you should avoid walking your pet in areas prone to ticks, such as tall grasses. Check your pet for ticks after walks outdoors and remove them immediately.
Parvovirus
Parvovirus is a heart and intestinal disease that is highly preventable. A Parvovirus vaccination for your puppy is essential to ensure your pet never contracts this disease. This illness is spread through contact with feces from an infected dog. Symptoms include the following:
Diarrhea
Lethargy
Vomiting
Weight loss
This disease is difficult to cure. As a result, dog owners should always have their puppy's vaccinated against Parvovirus as soon as possible.
What are Common Dog Illnesses and Dog Medical Problems?
In addition to severe and moderate diseases, there are other illnesses and medical problems that afflict our four-legged friends.
Bloating and Upset Stomach
Bloating and upset stomach is a common medical condition among dogs. Bloating can occur when your dog eats too quickly. Symptoms can include:
An enlarged stomach
Increased salivation
Restlessness
Retching and inability to vomit
Deep-chested and larger dogs are most susceptible to bloating and upset stomach. However, small dogs can suffer from bloating as well. Some of the breeds that experience bloating most often include:
Basset hounds
Bloodhounds
Boxers
Dachshunds
German shepherds
Great Danes
Labrador Retrievers
Weimaraners
The best way to avoid bloating and upset stomach are to train your dog to eat slowly. Time-release food bowls and Kong toys can prevent your dog from eating too quickly.
Chocolate Poisoning
Chocolate is toxic for dogs and can result in severe illness. Symptoms of chocolate poisoning can include the following:
Diarrhea
Irregular heartbeat
Pacing
Panting
Shaking
Contact your veterinarian immediately, even if your dog only consumes a small amount of chocolate. In the worst cases, chocolate poisoning can lead to a heart attack, seizure, or death.
Flea Allergic Dermatitis
When dogs become allergic to the saliva of fleas, they can develop Flea Allergic Dermatitis ( FAD). This medical condition results in extreme itching. The best way to prevent and treat FAD is with routine use of high-quality flea medication.
Tick-Transmitted Illnesses
Without preventative tick medicine, dogs are susceptible to many tick-transmitted illnesses. For example, Tick Paralysis can paralyze dogs. The disease typically begins with the hind legs and can spread to the respiratory muscles. Fortunately, the symptoms usually reside after the removal of the tick.
Rocky Mountain spotted fever (RMSF) is an illness typically found east of the Mississippi. The sickness causes lethargy, temperature, and low blood cell count. Antibiotics are the most common treatment.
Always check your dog for ticks and use preventative tick medicine to avoid these and other tick-related illnesses.
What Diseases Can Dogs Pass Onto Humans?
Dog owners rarely contract diseases from their canine companions. However, some illnesses are transmittable between species.
Brucellosis – Most dogs don't show symptoms. However, the disease harms the reproductive organs and can be transmitted from animals to humans. The flu-like symptoms can lead to chronic illness that's difficult to treat.
Campylobacteriosis – This intestinal illness can lead to life-threatening disease in infants, the elderly, and individuals with weak immune systems.
Hookworm – People that come into contact with dog feces can contract hookworm. In humans, the illness causes illness under the skin where the larvae entered.
Methicillin-Resistant Staphylococcus Aureus (MRSA) – MRSA can be transmitted back and forth between humans and animals. The illness can cause skin, urinary tract, and respiratory infections.
Pasteurellosis – This illness is often contracted through dog bites. Symptoms include ear, eye, joint, and sinus infections.
Roundworm – Humans that come into contact with contaminated dog feces or soil can contract roundworm. The worms can lead to lung, heart, and eye infections.
The best way to avoid contracting bacterial and parasitic illnesses from your pet is to practice thorough hygiene. Always wash your hands after contact with your dog. Additionally, regular veterinary care will help protect both your pet and your family.
Can Humans Pass Diseases Onto Dogs?
Humans can also pass on diseases to their dogs. Some of the most common illnesses canines contract from their owners include:
Cold and flu – Although rare, some types of cold and flu can be transmitted to dogs.
Giardia – This illness is spread through contaminated water and contact with feces. The primary symptom in dogs is diarrhea, which can be treated with medication.
Mumps – In rare cases, humans can infect their dogs with mumps. In dogs, the illness causes swelling of the salivary glands, fever, and loss of appetite.
MRSA – Not only can humans contract this disease from dogs, but pets can also become infected by their owners.
Rabies – Rabies is a fatal disease transmitted through animal bites. Vaccination is the best way to prevent rabies.
Ringworm – Dogs that come into contact with infected human skin can get this fungal infection.
Salmonella – If you have salmonella, you can avoid passing it on to your dog through proper hygiene. Wash your hands when you're finished using the restroom, and don't let your dog drink from the toilet.
If you or your pet is ill, avoid cross-contamination. Keep yourself and your pet healthy with proper diet and exercise. A compromised immune system increases your chances of contracting a disease.
What Diseases Can Kill a Dog?
Many canine illnesses are preventable and treatable. However, deadly dog diseases can result when left untreated. Vaccinating your pet and recognizing early warning signs are the best ways to ensure your dog stays healthy.
Cancer
Canine distemper
Heartworm
Kidney disease
Lyme disease
Parvovirus
If your dog experiences any symptoms of illness, contact your veterinarian immediately.
How to Protect Your Dog from Diseases
Protect your dog from diseases and prevent the spread of infection by taking the following steps.
Early Prevention
Routine examinations can reveal early warning signs that your dog may have a medical condition or disease. Below are other measures you can take to prevent the onset of illness.
Administer monthly flea, tick, and heartworm medication.
Clean up any indoor urine, feces, or vomit immediately. Use a disinfectant on the affected area and wash your hands afterward.
Keep your pet's water fresh and clean.
Additionally, ensure your dog has adequate daily exercise, a balanced diet, and a comfortable environment.
Essential Puppy Vaccines
Four necessary vaccines given to puppies can ensure that your dog never contracts a preventable disease. Below are the following vaccines every puppy should have.
Distemper vaccine
Hepatitis vaccine
Parvovirus vaccine
Rabies vaccine
Vaccinate your puppy as soon as possible and avoid these severe illnesses.
Final Thoughts
Emergency visits to the veterinarian can often be spared by practicing preventative healthcare. Ensure your dog receives all the essential vaccinations and flea and tick medications. Regular dental hygiene will help your dog avoid kidney and heart disease. Finally, make sure your dog maintains an appropriate weight, has a healthy balanced diet, and gets daily exercise. These steps will help your pet live a long, healthy, and happy life.
5 people found this helpful.
Disclosure:
Our content is free because we may earn a commission when you click or make a purchase using our site.