Privacy Policy
Can we help?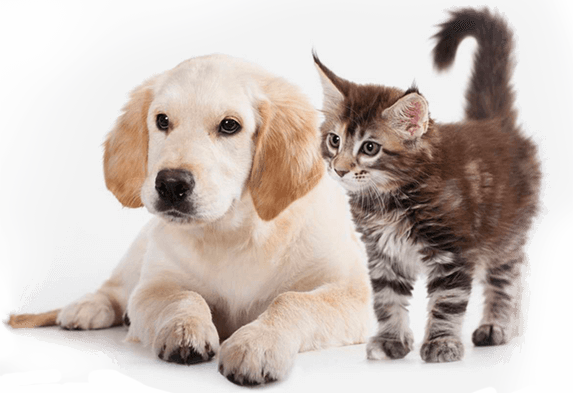 Introduction
This Privacy Policy offers in-depth information about how By You LLC (or the Company) gathers, makes use, and shares data about you and applies to your website utilization. Along with any online service location that shares a link to this Privacy Policy, and all its characteristics, data, and other services that we possess manage, and make accessible via such online service location (named the service), including newsletter subscription, account registration, or making a purchase on the service. If you fail to offer specific information requested by us, then as a consequence, we might not be able to provide you with the services you need (as an example, we might not be able to get you access to a specific quote for pet insurance). Utilizing this service, represents your consent to our Terms of Use and our gathering, usage, and disclosure practices, along with similar activities as depicted in this Privacy Policy. If you do not consent, we advise you to cease utilizing the service.
Data Collection
a) Data you submit
both our Service Providers (described next), and we may gather data you offer in the service. As an example, our Service Providers and we use data from you to provide the information you requested or to check to see if you have added a review or to aid you in achieving pet insurance quotes or manage your requests. Furthermore, our Service Providers and we may request you to offer additional information when writing a review, adding a commentary on a report, request insurance quotes, subscribe to access our newsletter, or subscribe to get offers from third parties.
The information we gather may feature Personal Information. Personal information refers to data that can be linked with an individual and can be used for identification purposes, like first and last name, address, e0mal, phone number, and any other identifiable data. Also, we may gather information about your pet's breed, health issues, opinion about a provider, or your insurance features. Personal information does not feature data that has been de-identified, and as such, it can be connected to an exact individual.
As soon as Personal Information is de-identified, it will not be subject to this Privacy Policy and our Service Providers, or we may consider it non-personal data and employ it without the need to inform you, except the situation prohibited by applicable law.
b) Data collected automatically
Our Service Providers and we may automatically gather specific data about you when you utilize or make use of the Service (Usage Information). Usage Information can feature details such as IP address, device identifier, browser, operating system, information about network hardware, and data about how you utilize the service. Because we mix Usage Information with Personal Information, we will manage the resulted information as Personal Information under this Privacy Policy. The practices that may be used on the service to gather Usage Information are:
Log Data: Log Data is information that refers to your usage of the service, like IP address, browser type, internet provider, existing pages, operating system, or any other similar information, that gets collected in log files.
Data collected by Tracking Technologies: Cookies, web beacons (or tracking pixels_, embedded scripts, location services, device fingerprinting, in-app tracking features, or any other tracking technology currently available or in development stages (Tracking Technology), may be employed to gather data about your actions within the Service or email, including data in regards to your browsing and online behavior.
Cookies

A cookie represents a limited text file created on a user device in the form of a session ID cookie or a tracking cookie. Session cookies make it simpler for you to utilize the Service and go out of date when you terminate your session by closing the browser. Tracking cookies aid in getting a deeper understanding of how you use the Service and are kept in place for a more extended period. The Service may link some of the cookies data with your device. Cookies are stored on a method for an extended period.

Web Beacons or Tracking Pixels

Web Beacons represent graphic visuals, known under the name internet tags or clear gifs. These get embedded in a web page or email text. Web beacons may be employed for achieving an accurate count of the total visitors of the Service, to assess how users utilize the Service, and to discover the exact number of content views.

Embedded Scripts

An embedded script can be defined as the programming code created to gather data about your interactions with the Service. It is downloaded onto your device for a limited period, directly from our servers or a third party with whom we collaborate. It is valid only during the period in which you utilize the Service, and it gets deleted or disabled shortly after.

Location-identifying Technologies

Global Positioning systems software, geo-filtering, and other location-wise technology can locate (in some situations with precision) you with the scope of identifying your location and providing or preventing specific data based on your site.

Device Fingerprinting

Device fingerprinting represents the process of assessing and mixing sets of data elements from your browser, including JavaScript items and installed fonts. The goal is to establish a fingerprint of your device and individually identify your device or app.
Some data related to your usage of the Service and specific Third Party Services (as mentioned below) may be gathered with the aid of Tracking Technology in time, and employed by third parties with the scope of associating distinct devices with you or us, to provide relevant ads and/or similar content to you on the Service and specific Third Party Services.
c) Data from other sources
We may collect data about you from other sources, such as Service Providers and Third-Party Services, and mix such data with the information gathered by us about you. It is attainable to combine such third-party information with Personal Information collected about you on the Service, which is why we will manage such data accordingly to Personal Information under this Privacy Policy. We are not to be held accountable for the exactness of any data offered by third parties or third-party policies or approaches.
Use of Data
We may use data about you or your pet. Such as personal data, for any scope mentioned within our statements and as revealed in this Privacy Policy, or as allowed by the applicable law to:
Administer our Service, especially your registration and account creation with us;

Offer your relevant pet insurance quote suggestion, which may imply you are providing personal data with Insurance Providers (as mentioned below);

Redirect a policy request on your behalf;

Answer to your commentaries, questions, claims, or offer relevant customer support;

Inform you about technical issues, updates, security issues, information about changes to our regulations, support and administrative notes;

Manage and avoid fraudulent activities, breach of policies or terms, along with threatening activities

Assess and follow trends, usage, and actions;

Undergo research studies, such as focus groups or surveys;

Better the Service of another Company website, application, marketing endeavor, products and services;

Inquiring by email to confirm you added a review;

Offering informative newsletter that might feature advertisement or promotional copy, about our third-party products, services, special discounts, promotions, rewards, and events that we consider useful for you (to set up such setting, please refer to the section 'Your Rights and Choices')

To match any scope presented at the time you offer personal data.
Our right to contact you
You allow us to contact you in regards to our Service and products if you offer us your contact information data concerning our Service or the products or services provided via our Service. This authorization is without exception to any 'do not call' list registry.
Sharing Information
Our representatives, sellers, consultants, and other service providers (mentioned from now on as 'Service Providers'), may be granted access to your data, including Personal Information and Usage Information, along with your pet's data to their work on our behalf. If it is not mentioned otherwise, these Service Providers are not allowed to use your data, including Personal Information, for any scope other than to offer this assistance, yet we may enable them to use aggregate data, which does not identify you or de-identified data for different ranges.
By sending information to us and Personal Information, when asking for a quote, you grant us the means to offer such data and to use your pet's data with several insurance agents, insurance companies, and related third parties (Insurance Providers). These Insurance Providers may employ your information and Personal Information, along with your pet's data, to create consumer reports about you from a credit reporting agency and may use your data in their stories so that they manage to offer you an accurate quote. Those reports may feature data about character, reputation, personal features, living style, or driving record. We are not to be held responsible for the privacy means of the Insurance Providers with whom we collaborate, and you should assess their privacy terms and notices before using third party Insurance Providers.
The Insurance Providers might use your information, along with personal data, and your pet's data with their providers, suppliers or insurance companies with the scope of achieving a quote, or other information about insurance policies that you have requested. Insurance Providers may employ such data to contact you directly in regards to your request about insurance services.
Besides, the type of data shared is done as it is permitted by applicable law and regulation, as we may share data about you or your pet for any scope related to our statements mentioned in this Privacy Policy, such as the following situations:
To obey the law or other legal process or as a response to a law-abiding inquiry done by law enforcement or other public authorities, or subpoena, referring to national security or law enforcement requirements; to preserve the integrity of our Company if we suspect that a user has engaged in unlawful or harmful actions or to protect our interests in regards to a legal proceeding.

To preserve our rights, property, life, health, security, and safety, along with those of the Service or any third party, or if we consider that such disclosure serves our purpose;

Concerning, or during negotiations of any supposed or real merger, purchase, sale, consolidation with or any other acquisition or business practices of all or any segment of our assets, or transfer of all or a part of our business to an affiliated entity or third party;

With our collaborators for internal business practices, along with other entities that manage websites for our benefits;

With our collaborators, business partners, and other third parties for their business scopes, such as audience assessment and direct marketing scopes (California residents possess specific rights mentioned in 'Your California Privacy Rights');

For the range said at the moment you submitted personal data, and with your approval or indication. As an example, if you accept, we may send you newsletters that include updates related to our Service, or if you submit your approval, we may send you the third party offers relevant to your interests;

Without posing any limitations and to our sole discretion, we may redirect specific data that doesn't identify you or de-identified information about you or data gathered from public sources with third parties or affiliates for any scopes.
Exclusive Offer, Contests, and others
We may organize contests, surveys, or promotional events (each referred to as Promotion) with the aid or provide by third parties that may request additional Personal Information. If you desire to enter such Promotion, you will have to consent that your Personal Information may be provided to third parties for management scopes, and as mentioned by law (e.g., winners list). Joining such contest, represents your total agreement to the main rules that apply to such Promotion, and may, except where prohibited by applicable law, permit the sponsor and/or other parties to access your name, voice, and/or likeness for promotional or marketing purposes.
Social Media
If you opt for, you can interact with our social media accounts, plug-ins, or applications. Be advised that the privacy setting you have on social media platforms are the ones that establish what type of data is accessible by us when you interact via social media. Please consult the privacy agreements, settings, and help guides of such a platform to receive additional information.
Third-Party Services, Features, and Devices
Our Service features content from and hyperlinks to websites, locations, platforms, and services managed and possessed by third parties (Third Party Services). Furthermore, our Service has characteristics that permit you to reach or access our Service via specific Third Party Services and third party devices (Third Party Features). As an example, you are using such Third Party Feature when you reach an Insurance Provider via a hyperlink on our Service. Keep in mind that third parties may use Tracking Technologies to gather data about you individually and request additional Personal Information from you. Besides, if you utilize a Third Party Feature, both the applicable third party and we may be granted access to and use such data linked to your usage of the Third Party Feature. Moreover, if you publicly refer to our Service on a Third Party Service (like the case of a hashtag linked with our Company on social media), we may employ such reference on or with our Service
Our Service uses Tracking Technology managed by third parties. As an example, the analytics tool, like Google Analytics, may require data from Tracking Technology on our Service to help us correctly assess the Service's usage, creating statistics reports about the Service's performance and offering similar services to our Service. Also, ad serving services, marketers, and other third parties may use Tracking Technology on our Service and Third Party Services to assess your activities in regards to time and services, and create ads depending on your current interests. This might require getting you an advertisement on a Third Party Service or third party device after you close your session with our Service (Interest-based Advertising).
The data gathered and stored by third parties, no matter if the process is achieved via our Service, a Third Party Service, a Third Party Feature, or a third party device, it a matter of their own privacy policies and means, including the type of data they share with us, your preferences on their services, and devices, and if they store the data in the US or anywhere else in the world. We are not to be held accountable for any third party policies and business approaches, and we strongly advise you to get more in-depth knowledge with third party privacy policies and terms of usage. In the event of mixing data we receive from third parties with Personal Information, we gather directly on the Service, we will manage such data as Personal Information under this Privacy Policy.
Your Rights and choices
a) Reaching your data
You hold the right to/ may access, update, or delete specific account data that you might willingly have added with us vis the Service by sending an e-mail to us. We may need extra data from you to grant permission to access our Services or to confirm your identity. Please consider that we will hold and use your data as required to meet our legal obligations, resolve conflicts, and enforce our agreements.
b) General information about Tracking Technology
Necessary cookies may commonly be disabled or removed with the tools featured in most commercial browsers, while in some cases, can be blocked for future purposes by accessing specific settings. The browser provides distinct features and options from which you can choose. When it comes to mobile applications, you can simply prevent data collection by uninstalling the app. Moreover, you may be allowed to submit some preferred privacy settings, like enabling/disabling specific location-based services, by setting the permissions in your mobile device.
Do take into account the fact that if you impede cookie functionality, or remove Tracking Technologies, some of the Service's functionality may not function properly, which will limit your ability to access the best services available with us. Overall, defining browser-based Tracking Technology is a matter of your browser settings and limitations.
Your browser's features may permit you to automatically send a Do Not Track message to online services you access. Keep in mind that there is no official consensus in regards to what a site or app operator should do when it comes to such signals. As such, we do not track or take any action for Do Not Track messages or similar mechanism.
c) Communications
you can choose to not receive specifically promotional content via e-mail from us at any moment by following the guidelines offered in e-mails to click on the unsubscribe link or by contacting us here with the word UNSUBSCRIBE in the subject field of the e-mail. Keep in mind that this action is limited to the e-mail address and device employed and will not impact other subscriptions or non-promotional content, like information about your account, transactions, services, or Company's business approaches.
d) Your California privacy rights
In California, the Company is enrolled with the Californian Department of Insurance under the DBA PIR Insurance Services.
California's 'Shine the Light' law allows customers in California to request specific information about how particular data shared with third parties and affiliates are managed or used for promotional strategies. Under this law, a business is obliged to offer to its California customers specific information if requested or simply allow California customers to choose in or out this type of sharing.
Company may redirect personal data, as mentioned by California's 'Shine the Light' law with third parties and/or affiliates for such third parties and affiliates possess specific marketing scopes.
If you are a resident of California and at least 18 of age that used the Service and provided content, you can submit an official inquiry for such data to be removed from the Service via e-mail. The investigation must mention that the user personally submitted such information and details. Upon this request, we will try to fulfill your expectations, and remove the post, content, or personal data you provided for public view.
Legal Binding and transfer of company ownership
We might employ your personal data, along with other sensitive data, if we need to or think it is a necessary step to follow legal proceedings on us. In response to the law enforcement authority or other governmental official inquiries, when needed or appropriate to avoid actual harm or financial distress, or in the situation in which the Company is subject to merger or acquisition, to the new owner of the business. Besides, full disclosure might be needed for company audits or to assess a complaint or security issue.
Children
The Service is meant for a broad audience, and it is not intended for the usage of children under the age of 13. The Company does not knowingly gather personal data as mentioned by the US Children's Privacy Protection Act or COPPA in a way that is not allowed by it.
Data Security
We continuously strive to provide the best solution to aid in protecting your personal information from loss, theft, misuse, and unauthorized access, disclosure, modification, or destruction. Such measures refer to computer safeguards and secured files. As it happens with all data submitted via the Internet, the process is not entirely secure, and we cannot grant the security of your information that gets collected via our Service.
International Transfer
We may redirect specific personal data or other sensitive data beyond geographical borders concerning our Service's practice. Besides, we may store your data or other sensitive data in an area other than your location. By submitting such data, or sensitive data with us, you agree to this possible transfer, storage, and data processing across borders. We undergo such transfers, as mentioned in the applicable law.
Modifications in regards to this Privacy Policy
We reserve our right to modify and reissue this Privacy Policy without further notice and at any time. Any modifications will take effect immediately, and they are viewed as our current Privacy Policy as soon as the information is published on our website. If the changes are material, we will inform you via your e-mail address.
compare pet insurance companies
No spam. We take your privacy seriously.