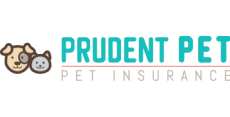 Prudent Pet Health Insurance has a wide array of plans for pet illnesses, accidents, and preventive care. It has a relatively liberal approach as compared to other pet insurance companies in the market. You can get $250 Deductible for 90% Reimbursement and set a limit to $10,000. Their motto "for pet parents, by pet parents," lives up to the expectations.
Prudent pet covers all the medications, treatments, and illnesses like cancer.
Similarly, you can get the diagnosis and treatment of your pet's unfortunate accident in a heartbeat. It is time to set optional coverage for your pet and get preventive medication for an entire year.
Learn about the satisfactory experience of others with the Prudent Pet Insurance Company and get accurate quotes for your pet right now.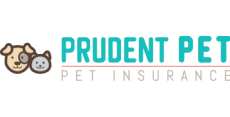 Prudent Pet Insurance Reviews
How do I know I can trust these reviews?
There are close 1 865 verified Consumer Affairs reviews.
We request the contact information of all reviewers to confirm their identity.
To maintain the site's integrity, we use smart software to help us out.
Again, moderators will investigate all reviews before posting to ensure quality and usefulness.

Not sure how to choose?
Get expert byuing tips about Pet Insurance delivered to your inbox

Not sure about Prudent Pet?
Take our two minute quiz to find the right Pet Insurance for you
Visit Insure Website
Prudent Company Information
Address:         5101 Darmstadt Rd
Phone:             1-888-820-7739
ZIP Code:        60162
City:                 Hillside
State:               Illinois
Country:         United States
Price Range:  from $29 per month
Website:         www.prudentpet.com
Prudent Pet is a newer pet insurance provider in business since 2018. The company is challenging older, larger competitors in the market with pet insurance for dogs and cats that aims to be easy to use, easy to buy, and easy to understand. Unlike some other insurance sales and service providers, Prudent Pet offers dental and preventative coverage and reimburses for costs like animal prosthetics. The company offers a full range of policy options, limits, and benefits at an affordable price.
Premium, Deductible, and Plan Limit Options
Premium Can Be Paid
Deductible Options
Your choice of an annual deductible of:
Policy Limits
Your choice of an annual limit:
$2,500
$5,000
$10,000
$15,000
$20,000
Unlimited
Coinsurance / Reimbursement Percentages
Your choice of:
10% coinsurance / 90% reimbursement
20% coinsurance / 80% reimbursement
30% coinsurance / 70% reimbursement
Claim Process
After you meant your coinsurance and deductible, Prudent Pet will reimburse you for a percentage of the covered cost of your dog or cat's care and treatment. The company has a dedicated claims portal on the Prudent Pet website. This is where you'll submit your claim. As Prudent Pet is a newer company there is less information available about their claim process. However, early reviews and customer ratings have been positive.
Type of Coverage Model
Submit a Claim Through
Claim Processing
Must be submitted within 270 days of service
Memberships, Awards, Ratings, and Licenses
Memberships
Better Business Bureau Accredited Business
Member of NAPHIA, the North American Pet Health Insurance Association
Partner of ASPCA, the American Society for the Prevention of Cruelty to Animals
Underwriting partnership with the Crum & Forster Pet Insurance Group
Awards and Ratings
Rating of Excellent (4.2 out of 5) on Trustpilot
Rating of Excellent (4.1 out of 5) on Consumers Advocate
Licenses
Licensed in all 50 states and the District of Columbia
Underwritten by United States Fire Insurance Company
Visit Insure Website
Company Policies
Eligibility
Available for dogs and cats
At least 8 weeks old, no upper age limit
24/7 online enrollment access
Modification and Cancellation
Plans come with a money-back guarantee (if canceled in 30 days)
Waiting Periods
No, wait to use Preventative Care coverage
14 days for accidents and injuries
Cured pre-existing conditions may be considered eligible for coverage after a 180-day waiting period
Exclusions
Pre-existing conditions
Breeding costs
Cosmetic procedures
Wellness and routine care (unless purchased as add-on coverage)
Breed-Specific Exclusions
Hereditary and Congenital Conditions Coverage
A standard part of Accident and Illness coverage
Pre-existing conditions excluded
Coverage subject to deductible and coinsurance
Wellness Coverage
Available as add-on coverage with Preventative Care
No waiting periods
Includes set annual reimbursement amounts
Not subject to deductible or coinsurance
Exam Fee Coverage
A standard part of Accident and Illness and Accident-Only coverage plans
Dental Coverage
Tooth extractions covered by Accident and Illness coverage and Accident-Only coverage plans
Teeth cleaning available as an add-on with Preventative Care
Spaying and Neutering Coverage
Available as an add-on with Prime Preventative Care
Alternative, Holistic, and Behavioral Coverage
Alternative therapy covered by Accident and Illness coverage and Accident-Only coverage plans
Behavioral therapy available with Accident and Illness coverage plan
Treatment Access
Primary care veterinarian of your choice
Emergency hospitals
Specialty clinics
No veterinary network limits
Visit Insure Website
Available Coverage
Prudent Pet Pet Insurance offers basic accident-only coverage, comprehensive accident and illness coverage, and add-on preventative care coverage for your dogs and cats. Here are your options:
1. Accident and Illness
Prudent Pet offers a comprehensive Accident and Illness plan to help you cover the cost of care and medical treatment for common and minor health problems, as well as more rare and serious conditions. This comprehensive plan covers accidents, illnesses, hereditary conditions, and behavioral issues.
Covered Conditions Include
Accidents and injuries
Illnesses
Hereditary conditions
Congenital conditions
Cancer
Chronic conditions
Accidental dental conditions
Dental illness
Behavioral conditions
Oral disease and injuries
Covered Treatments Include
Diagnostic testing
Surgery
Hospitalization
Prescription medications
Microchip implantation
Emergency care
Specialty care
Alternative care
Behavioral therapy
Prosthetics and mobility aids
2. Accident-Only
If your pet has an accident or is injured, Prudent Pet's Accident-Only plan can help you cover the costs. Coverage includes the same accident coverage benefits as the Accident and Illness plan, including exam fees and the costs of diagnostics and treatment for accidents.
3. Add-On Coverage
You have the option to add Preventative Care coverage to either your Accident and Illness plan or your Accident-Only plan. This add-on coverage reimburses you for a percentage of certain services that help protect your pet from illness. Prudent Pet offers two versions, Basic Preventative Care and Prime Preventative Care.
Basic Preventative Care Includes
Annual exam
Canine DHLPP or feline FVRCP vaccination
Canine heartworm or feline FELV test
Canine rabies and/or canine Lyme or feline FIP vaccination
Dental cleaning
Deworming
Fecal test
Prime Preventative Care Also Includes
Basic Preventative Care coverage
Blood test
Canine bordetella or feline FELV vaccination
Health certificate
Heartworm/flea prevention
Spaying/neutering
Urinalysis
Petinsurancefinder is an independent platform, made to provide pet owners with up-to-date information about top insurance companies. Any insurance company that is presented on this website has the right to make changes to its official data. We are dedicated to distributing reviews based on a person's experience and opinions of his/her insurance company. Reviews are "reviewed" to ensure there is no offensive material. All information may be used only for reference; carefully review your policy before purchasing and signing a new contract. As an independent platform, we receive compensation from companies listed in the comparison block. No review is a representation of our company or its employees.