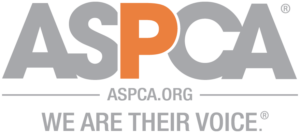 If you want to be a good pet parent, and you want to make sure they are covered in case of accident or illness, take a look at plans available in your state from ASPCA.
Policy options include plans with an annual deductible ($100, $250 or $500), and variable amounts of reimbursement (70%, 80% or 90%), allowing you to easily customize the policy to your needs. There's even an app you can use on your mobile device to help you submit and track claims, review your benefits, find a nearby vet clinic and update your contact information.
Go to the website to find out more information, get a free quote and protect your pets.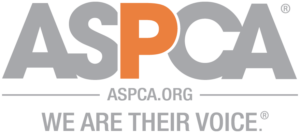 ASPCA Pet Insurance Reviews
How do I know I can trust these reviews?
There are close 1 865 verified Consumer Affairs reviews.
We request the contact information of all reviewers to confirm their identity.
To maintain the site's integrity, we use smart software to help us out.
Again, moderators will investigate all reviews before posting to ensure quality and usefulness.

Not sure how to choose?
Get expert byuing tips about Pet Insurance delivered to your inbox

Not sure about ASPCA?
Take our two minute quiz to find the right Pet Insurance for you
Visit Insure Website
ASPCA Pet Health Insurance Company Information
Year Founded:     1997
Address:                1208 Massillon Rd Ste G 200
Phone:                   (866) 861-9092
ZIP Code:              44306
City:                       Akron
State:                     Ohio
Country:                United States
Price Range:         from $30 per month
Website:                www.aspcapetinsurance.com
Founded in 1997, ASPCA is one of the reputable companies in pet insurance today. Over the last two decades, the insurer has provided health coverage for almost half a million pets, with over 1.6 million claims processed over that period. The company is the brainchild of the Crum & Foster Pet Insurance GroupTM.
With many insurers looking to provide flexible billing and packages that address all health issues, ASPCA avails different packages. Each bouquet offers a unique set of conditions and illnesses covered, along with a variety of deductible options. The annual benefit limits per year range from $5,000 to unlimited. Available deductible options ranging from $100 to $500. Also, on offer are reimbursement percentage options that range from 70% to 90%.
ASPCA Pet Insurance Plan
This company offers pet insurance to pet parents all over the United States. Every insurer offers somewhat unique services, and ASPCA works on availing affordable and tailor-made healthcare solutions. Monthly insurance premiums on available policies range from $8 to $80, a genuinely competitive amount. Before purchasing a plan, get an affordable quote, and understand the scope of cover beforehand to avoid misunderstanding the extent of healthcare benefits included.
The global market is continually going green, which is not only environmentally friendly but also fast and convenient. ASPCA allows policyholders the freedom to submit claims and necessary documentation through the online portal. Additional options include postal mail and fax. However, the company app hands-down presents the most accessible avenue.
The submission of claims through the app is straightforward. All you need to do is:
Open the app
Click on 'Claims'
Take a photo of the bill
Add a description of what happened
Like most pet health insurance companies, ASPCA does not cover pre-existing conditions, breeding costs, or cosmetic procedures. On offer is the unique Accident-Only Coverage, one that reimburses diagnostics, exam fees, and treatment costs specifically for accidents. Also available is the Preventive Care Coverage that augments your existing monthly plan for a little extra charge. Monthly premiums vary slightly depending on whether you own a dog or a cat.
Conclusion
ASPCA is a pioneer in animal health insurance. This company was the first pet health insurer in the United States back in 1997. Since then, there has been market growth as the company continues to make a name for itself in the sector as a market leader. For some pet parents, a proper history and a good reputation count for a lot because quality assurance remains vital.
In this partner, you have almost unlimited options. Flexibility is a massive incentive for many pet parents. The freedom to choose what you want your policy to cover, the amount deductible, and the annual coverage limit. What appears like an unstructured framework attracts the aspect of choice in what is a handy business model that offers tailor-made solutions to its valued customers.
Visit Insure Website
What does ASPCA cover?
Many pet parents prefer hassle-free processes when dealing with document submission, retrieval of account information, filing of claims, and other related activities.
The ASPCA app adds significant convenience to the process, with one able to enjoy, among other services, the following:
Submission and tracking of claims
Signups for direct deposits
Location of nearby clinics
Reviews of available benefits
A solid reputation as a trusted insurer makes ASPCA a suitable insurance partner for many people. With this particular insurer, you have the freedom to tailor a policy that suits your unique needs with ease. Your range of decisions includes the desired annual coverage, amount deductible, and the preferred plan.
Available policies cover:
Exam fees
Treatments
Diagnostic costs after accidents
Hereditary conditions
Behavioral issues
Preventive care coverage
It is important to note that ASPCA covers illnesses and conditions that other insurers don't. Apart from pre-existing conditions, this insurer essentially has all angles covered and the best part? You get to choose the specifics of your preferred policy, along with the finer details. There is no select list of recommended veterinarians, meaning that you get reimbursement for cash spent on treatments from any licensed pet clinic.
Dog and cat insurance premiums vary slightly. When choosing a plan, work with the maximum estimated medical bill for your pet. The same approach goes for cats. Typically, insurers don't cover genetic and congenital conditions. ASPCA, however, gives you the comfort of a Complete Coverage plan that caters for everything.
Reputation precedes this insurer, but there have been a few concerns about delayed reimbursements, with payments sometimes taking up to six weeks. Despite the once-in-a-while delays, this reputable company boasts a good record and remains a frontrunner in pet healthcare insurance.
Petinsurancefinder is an independent platform, made to provide pet owners with up-to-date information about top insurance companies. Any insurance company that is presented on this website has the right to make changes to its official data. We are dedicated to distributing reviews based on a person's experience and opinions of his/her insurance company. Reviews are "reviewed" to ensure there is no offensive material. All information may be used only for reference; carefully review your policy before purchasing and signing a new contract. As an independent platform, we receive compensation from companies listed in the comparison block. No review is a representation of our company or its employees.