Petplan policies can cover most accidents, injuries, and illnesses your pet might suffer, even dental disease, prescription medication, and cancer treatment.
There is an annual deductible, after which claims are paid, with a reimbursement percentage (or co-pay), or you can elect a per condition deductible to keep your premium lower. As with most pet insurance plans, routine care is not covered, but Petplan does cover holistic and alternative therapies that other companies may not. For your convenience, plan options include monthly, quarterly, or annual payments.
Even your older pets (age 10 or older) can be insured, so go to the website today and get a free quote.

Petplan Pet Insurance Reviews
How do I know I can trust these reviews?
There are close 1 865 verified Consumer Affairs reviews.
We request the contact information of all reviewers to confirm their identity.
To maintain the site's integrity, we use smart software to help us out.
Again, moderators will investigate all reviews before posting to ensure quality and usefulness.

Not sure how to choose?
Get expert byuing tips about Pet Insurance delivered to your inbox

Not sure about Petplan?
Take our two minute quiz to find the right Pet Insurance for you
Visit Insure Website
Petplan Company Information
Year Founded: 176
Address: 3805 West Chester Pike, Suite 240
Phone: (800) 237-1123
ZIP Code: 19073
City: Newtown Square
State: Pennsylvania
Country: United States
Price Range: from $20 per month
Website: www.gopetplan.com
When choosing a pet health insurance provider, it is vital to find a plan that works best for the pet owner and will serve the insured pet well throughout his or her life. Pet insurance providers have been in existence for the past 30 years, but several key players have recently risen to the top and come to the forefront. Petplan is one such pet insurance provider.
Petplan Pet Insurance-North America is a Pennsylvania-based company first established in 2003 by Chris and Natasha Ashton. The US location is a sister company of Petplan UK and has established locations in Australia, Brazil, Canada, New Zealand, the Netherlands, Germany, and Spain. The idea for Petplan was conceived as a result of an incident with Ashton's cat, Bodey, who became quite ill after the family's move to the US for graduate school. The illness resulted in a $5,000 veterinary bill. The Ashton's came up with a plan for a pet insurance company – then named PAWS – to ensure fellow pet owners would not have to endure the same financial challenge when it came to vetting bills for their beloved pets.
Today, the company employs over 200 pet lovers and insures thousands of pets. The corporate headquarters houses an indoor dog park with a multi-level slide, a foster cat room designed to help cats find their forever homes, and the company's walls are filled with photos of clients' pets, who are considered "family."
Petplan Insurance Claim Form
With the concern for their pet's health well-taken care of, a pet owner can then turn their attention to the next concern: filing the insurance claim. There are some features of Petplan Claim Form:
Petplan requires that veterinary invoices be paid in full prior to filing a claim.
Through the claim process, the client will then be reimbursed for up to 90% of the initial out-of-pocket cost.
Claim adjusters on staff are fully-trained veterinary technicians and can speak and understand the vet's language. This knowledge affords them the ability to process claims swiftly and accurately so pet owners can receive the fullest reimbursement amount possible.
For those who would like the peace of mind of knowing they will be reimbursed, Petplan also offers pre-authorization on veterinary expenses. Clients can obtain the pre-authorization form online and need to obtain their veterinarian's signature along with documentation on required treatment and treatment costs.
Clients can submit claims either by phone, online or through the Petplan Claims app. The app, available for iOS and Android devices, provides the opportunity for pet owners to file their claims quickly and paper-free.
In addition to the claim form, pet owners need only submit photos of the paid-in-full invoice and their pet's medical records.
Once the required documentation is submitted, clients can then follow their claim's progress through the portal.
Most claims are settled, and monies are reimbursed in about 5 to 14 days of initial claim submission. There is never any dropped coverage or increased rates just for filing "too many claims."
Philanthropy and Awards
Petplan partners with many different philanthropic organizations, including the North Shore American Animal League, PAWS Philadelphia Animal Welfare Society, and Pets for Patriots, to name a few. It also offers discounts on their policies for registered medical services pets, veterans, and serving military members.
Besides, Petplan also organizes a charitable fund designed to promote the health and welfare of the nation's animals and awards funding to a host of well-deserved causes for everything from non-invasive research on life-saving treatments to donations for rehoming charities.
Petplan has been the honored recipient of many awards and recognitions. In 2013 they were recognized as Ernst & Young's Entrepreneur of the Year in the Greater Philadelphia Retail & Consumer Products Category. They made Future 40's Smart CEO's listing, and they were a three-time winner for Excellence in Marketing & Communications from The Communicator Awards. Their publication, Fetch! was honored with a Stevie Award for Best In-House Publication from The American Business Awards.
Petplan's customer care staff is available 24/7 to address pet owner needs and questions. Pet owners can get a free quote on their expected deductible and monthly payment through Petplan's website.
Visit Insure Website
Petplan Policy Options
Annual deductible options of:
*Freimebusement level options of:
*Choice will very depending on pets age and breed.
PetPlan Pet Insurance Cost
Pet insurance cost depends on:
The age of pet
The breed of pet
The amount of coverage
The deductible and co-pay
Pre-existing conditions
Non-curable vs. curable conditions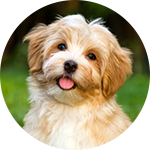 Dogs
| Average for Dogs: | $33 per month |
| --- | --- |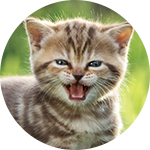 Cats
| Average for Cats: | $28 per month |
| --- | --- |
Visit Insure Website
Comparison Petplan vs Healthy Paws, Trupanion, Pets Best, Embrace
| | Petplan | Healthy Paws | Trupanion | Petsbest | Embrace |
| --- | --- | --- | --- | --- | --- |
| Customer Rating | 7.9 | 9.8 | 9.6 | 8.7 | 7.6 |
| Unlimited Lifetime Benefits | No | Yes | No | No | No |
| Covers All Illnesses & Accidents | No | Yes | Yes | No | Yes |
| Covers All Genetic Conditions | No | Yes | Yes | No | Yes |
| Includes Alternative Therapies | No | Yes | Yes | No | Yes |
| Deductible | $250 – $1,000 | $100 – $1,000 | $0 – $1,000 per condition | $50, $100, $200, $250, $500, or $1,000 | $200, $300, $500, $750, or $1,000 |
| Financial Stability Rating | A | A+ | A | A- | A+ |
| Benefit Limits | $5,000 – Unlimited | Unlimited | Not disclosed | $5,000 – Unlimited | $5,000, $8,000, $10,000, $15,000, or $30,000 |
| Monthly Premium | As low as $10 per month | As low as $15 for cats and $20 for dogs | As low as $22 | As low as $6 per month | Not disclosed |
Visit Insure Website
Petplan Insurance Coverage
Petplan has one comprehensive insurance plan available with coverage options from $2,500 to an unlimited amount. Petplan offers its furry clients insurance coverage for life, and there is never any enrollment fee for a policy. Their insurance plan provides 90% coverage and reimbursement of veterinary bills. As with most pet insurance companies, Petplan does not cover routine visits, preventative visits, elective procedures, and pre-existing conditions. However, the company does offer dental coverage, coverage for holistic care, as well as coverage for chronic and hereditary conditions.
Coverage is specifically for cats and dogs and offers "Tooth-to-tail" protection for animals from six weeks old to well into the senior years and beyond.
Petplan policy covers:
Diagnostic treatments
Prescription medications (pre-existing condition prescriptions excluded)
Imaging (MRI, CAT scan, ultrasound)
Surgery and rehabilitation
Referral and specialist treatment
Accidents + injuries + illnesses
Veterinary exam fees
Cancer treatments
Dental treatments (non-routine)
Holistic therapies
Petplan policy does not cover:
Routine & wellness care
Preventive care
Pre-existing conditions
Cosmetic procedures
Liability coverage
Petinsurancefinder is an independent platform, made to provide pet owners with up-to-date information about top insurance companies. Any insurance company that is presented on this website has the right to make changes to its official data. We are dedicated to distributing reviews based on a person's experience and opinions of his/her insurance company. Reviews are "reviewed" to ensure there is no offensive material. All information may be used only for reference; carefully review your policy before purchasing and signing a new contract. As an independent platform, we receive compensation from companies listed in the comparison block. No review is a representation of our company or its employees.