TERMS OF USE
Can we help?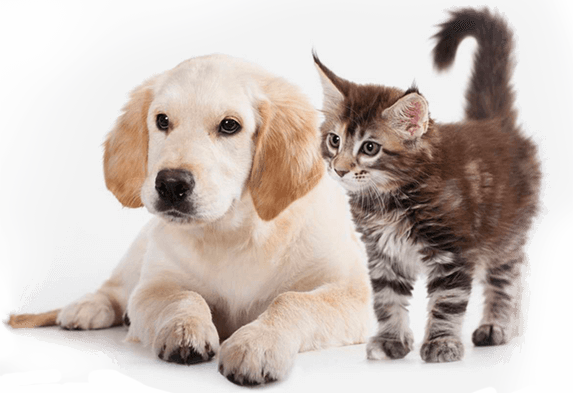 Synopsis
We are pleased to greet you to our Pet Insurance Finder website at https://petinsurancefinder.com/ (the `Site`). This Website is handled by PetInsuranceFinder LLC (the Company, we, our, or us). Up next, you will get an in-depth view about all our Terms and Conditions (Terms), along with specific documentation referring to your access and usage of the Website, or any other sites or mobile applications that provide a link to these Terms that are owned and conceded by the Company. These refer to any attributes, Content, performance, or services that we hold, manage and make accessible via the digital service locator (the Service), used for registering in the scope of the newsletter, third party promotional offers, or access for insurance quotes on the Service.
In some situations, all the Terms and Conditions will be applicable when the Service is used by you (including Additional Terms). If there is the case of a contradiction between Terms and any relevant Additional Terms, the latter Additional Term will be valid unless it is clearly mentioned otherwise.
We strongly encourage you to acknowledge and read these Terms thoroughly before using our Service. Making use of our Service signifies you read and understand these Terms bind you and give your acceptance to our methods referring to collecting, using, and disclosing practices, along with other activities as revealed in our Privacy Policy. Therefore, if you are against our practices or any additional information presented in the Terms, you must not continue using the Service.
Service Usability
a) Limited License
This refers to your strict agreement with these Terms and any applicable Additional Terms. The Company offers a limited, non-exclusive, changeable, non-assignable, individual, and non-transferable license to download, install, open, use, and play the Content on a personal computer, browser, laptop, smartphone or any other gadget with internet access (each being a Device). Also, you can imprint one copy of the Content as it is offered to you, but only for individual and non-commercial usage. This restricted license (i) does not provide you with any claim of or any other intellectual goods in any Content, and (ii) it can be annulled without any motif, depending on the Company's will, without further notice or liability. Your unpermitted usage of the Content might enter under the violation of copyright, trademark, privacy, publicity, communications, and any other law, leading to personal liability, and susceptibility to criminal charges.
b) Accounts
Specific characteristics of the Service may need a registered account. When creating an account, you give an accept for
offering authentic, accurate, up to date, and complete data;

keep and update such data to maintain it authentic, correct, up to date and complete;

avoid unauthorized logins from your account;

not redirect or share your account with any third party; and

informing us forthwith of any suspicious or real unauthorized usage of your account or breach of security.
Please note that you are the only one responsible for all the activities performed under your account, no matter if you authorize an action or not. We are not culpable for any loss or harm is done to you or any third party due to your inability to respect any of the mentioned regulations.
c) Limitations
The provided Service is to be had only by those who reached the age of 18, or are older, and are the United States or Canada residents. Utilizing the Service represents a clear statement from your part that you are at least 18 years of age.
You are allowed to utilize the Service within the law's regulations, and as stated in the Terms. You consent not to:
Utilize the Service or Content for either political or monetary grounds;

Perform any action concerning the Service of Content that is outside the law, harmful, ostentatious, sexually explicit, pornographic, violent, harmful, harassing, belittling, erroneously representative of your persona, disregarding of someone else's privacy, or by any means, objectionable to Company;

Collect any data from the Service or Content;

Override or alter the Service or Content;

Prevent the correct functionality of or any security regulations used by the Service or Content;

Contravene any intellectual property or any right of any third-party provider;

Utilize the Service or Content in such a way that depicts the unauthorized connection or beyond the purpose of the limited license provided to you;

Pass oneself or attempt to do so as the Company or Service, an employee, contractor, or delegate, another user, or any other person or entity, such as, unrestrictedly, with the aid of email addresses (or user names) linked to the Company or the Service;

Utilize the Service in any way that might impair, oppress, damage, or undermine the Service or obstruct any party's utilization of the Service, such as their possibility to enroll in real-time activities with the aid of the Service;

Utilize any automated technology, such as, without restriction, agents, robots, scripts, or spiders, to ingress, observe, or duplicate any part of the Website or Service, with the sole exception of automated solutions pre-approved by the Company in writing;

Enrol in any other behaviour that limits or prevents anyone's usage or access of the Service, or which, as established by us, may damage the Company, or the Service, or the users of the Service, or even disclose them to liability;

Replicate, reproduce, copy, sell, or by all means, take advantage of any commercial means not allowed by the Service;

Submit fraudulent reviews or comments;

Contravene these Terms or any applicable Additional Terms; and/or

Utilize the Content or Services in such a manner that contravenes any pertinent federal, state, local, national, foreign, supranational, or international regulations, statutes, decrees, treaties, injunctions, or rules pertaining to your usage of the Service and Content.
d) Availability
We hold the right to withdraw, revise, interrupt, or close the Service, and any service or data offered on the Service, entirely or partially, to any specific user or all users, for any motifs, in our sole judgment without warning. We will not be held responsible if all or any part of the Service is inaccessible at any time for any length. Frequently, we might prevent access to some areas of the Service. After interruption or closing of your access to the Service, or after information from Company, all rights provided to you beneath these Terms or any relevant Additional Terms will discontinue without further ado, and you consent that you will instantly stop using the Service and Content.
e) Rights
All rights that are not offered to you are reserved by Company, grantors, and third parties. No claim or license may be inferred, under any legal basis, by association, preclusion, industry practice, or oppositely. Any unlawful usage of the Content or Service for any object is prohibited.
User content
Utilizing the Service signifies you concede us a license to use the materials you share with the Service. Sharing, saving, revealing, performing, communicating, or otherwise conveying data or other Content, such as, but not exclusively to unrequested ideas, testimonials, beliefs, practices, pictures, sounds, videos, or any content (User Content), with the aid of the Service or in relation to it, you guarantee to us, our affiliates, representatives, directors, employees, or any other consultants, a non-exclusive, unprohibited, unconditional, unlimited, global, irreversible, permanent, interchangeable and cost-free right and consent to utilize User Content in conjunction with the procedure of the establishment of the Company, including without restriction, a right to hold, store, duplicate, circulate, transfer, openly present, publicly exhibit, distribute, copy, alter, change, edit, translate, reformat, link with other elements, produce secondary outputs from, promote, display, broadcast, syndicate, sublicense (including, without restriction, to third party media channels, platforms, and publishers), oppositely reveal to third parties, and otherwise handle and utilize in any way, or allow third parties the liberty to do every of the previous, all or any part of your User Content, for any purpose in all forms, on or through any tools or medium now identified or hereupon perfected, and with any technology or means now identified or hereupon produced, and to promote, sell, and improve the same. You will not receive any monetary incentive for any User Content. This refers to any future irrevocably permit to us that allows us to use your name for your User Content without obligation. Besides, you consent to cease any right of approval or denial for our usage of the reasons offered and accept to renounce any moral rights that you might have in any User Content, no matter if it is modified or redesigned in a way not acceptable for you.
Our acceptance of your User Content does not represent a validation of its uniqueness, priority, or originality, and it does not prevent our right to existing or future intellectual property rights in connection to your user-generated Content.
Sharing User Content on the Service represents your assurance and warrant that you are the owner of the rights of such Content, or are allowed by a third party to use such Content, to share it, reveal it, perform, redirect it, or distribute such User Content. You are the sole individual responsible for any data you add or share, and you, or the Company, have the sole responsibility for such Content, referring to its legal means, trustworthiness, correctness, and relevance. We are not accountable or in charge of any third party concerning the precision of any User Content shared by you or any other Service users.
Copyright breach
a) DMCA Notification
The Company answers to copyright notifications submitted under the Digital Millennium Copyright Act, 17 U.S.C. § 512 ("DMCA"). Therefore, to file a notice of claimed copyright infringement under U.S. law, provide our designated agent with the accompanying written data:
Either a physical or electronic signature of the copyright proprietor or an authorized individual to perform in his or her name;

A clear indication of the copyrighted work that it is said to be subject of such infringement;

A clear indication of the infringing data and information correctly depicted to allow us to identify the said material;

Your accurate contact information, with complete details about your address, phone number, and email address;

A declaration in which you clearly state you believe that the material will be used as suggested and that the said material is not authorized by the copyright proprietor, its representative, or the law; and

A declaration that the data in the notification is correct. Under penalty of perjury, that you are allowed to perform in the name of the copyright proprietor.
b) Counter-Notification
If you are of opinion that your data has been eliminated due to misjudgment as a reaction to a copyright notification, you are allowed to request a counter-notification to our special representative, with the next written details:
Either a physical or electronic signature;

A clear indication of the eliminated material or to which access was prohibited and the location where the said material was featured before its removal or prohibition of access;

A declaration under penalty of perjury that you opinionate that the material was removed or disabled due to an error or misidentification of the said data to be eliminated or disables; and

Your complete personal information, including name, address, and phone number, along with a declaration that you agree to the jurisdiction of the Federal District Court for the judicial district in which the address resides, or if your address is not on US soil, for any judicial district in which Company might identify, and that you will agree to Service of the process from the individual who offered notification under subsection ©(1)© or a representative of such person.
Our answer to the counter-notification will follow the guidelines and regulations of the DMCA.
For any additional information or queries, do not hesitate to contact us via email. You agree that the offer of support is at Company's sole discretion and that we are not obliged to offer you any customer service. If you wish to remove your data from our Website, contact us via email with UNSUBSCRIBE in the subject field. Also, when you initiate contact with us with the aid of this electronic tool, you give your agreement to be the subject of communications from us via the offered email address. You consent that all transactions, information, disclosure, or any other communication means provided by us electronically, are in agreement with clean outlines regarding written communication.
Our Service features Content provided from and with the aid of hyperlinks to other websites, destinations, platforms, and services conducted and owned by third parties (Third Party Service). As an example, you are allowed to utilize a Third Party Service when you reach an Insurance Provider via a hyperlink on our Service. Furthermore, we might add third party technology in our Service, and hold our Content on Third Party Services, with the scope of aiding you to receive pet insurance quotes. Such Third-Party Services are not in our property, are not managed by us, and are beyond our control, which is why you admit, and agree that we are not to behold of responsibility or liability for the data, Content, items, technologies, or services provided from such Third Party Services, or for the results achieved with their help.
Declarations submitted on third-party sites connected to or from this Service resemble the approach of their owners solely and not of the Company or this Service. Adding on this Service any Third-Party Service is not our sanction of that specific Third-Party Service. If you decide to use, benefit from, or undergo any interaction with any such Third Party Service, you will perform these actions at your own risk, and you will be subject to the regulations implied by those Third Party Services. For additional information about Third Party Service, do feel free to read our Privacy Policy.
Adding your data on our Website to receive a quote, is a clear accept from your part that you allow us to offer such data to Insurance Providers that are part of our insurance quote distribution network and operations. We are not responsible for the results and data of the said quote.
Reviews and Insurance Provider Information
Both the reviews and data offered on the Service are testimonials meant to be useful exclusively as research and informational tools. Such information does not represent our professional or legal advice by the Company Parties (as depicted up next). Our site visitors must be informed in regards to what modifies the usefulness of the data revealed here, and they should not trust completely this, as it is the case with professional or legal advice.
The reviews present on the Service are the result of the members sharing their insightful experience or testimonial by submitting it on the Service or via the customer service system of specific insurance representatives, insurance companies, and any connected third parties (named from now on Insurance Providers). We are not responsible or liable for the reviews submitted.
We are not able to guarantee the correctness of such data and information offered on the Service. Indeed, specific reviews may have been modified or eliminated due to offensive Content, they do not depict the beliefs of the Company Parties (as described up next).
The ideas and opinions shared in each post on the Company's blog are the author's beliefs and not indispensably supported by the Company. The reviews are offered on the Service with good intentions, yet pet owners are not advised to rely exclusively on such Content, and instead should ask for a professional opinion from their local veterinary clinic about their pet's health and well-being.
Advertiser Disclosure/ Compensation
Our Compensation
We are offered commissions, fees, or interest as a means of compensation for the insurance policies provided to you with the help of our Service, along with payment for clicks and quotes obtained from our Service to Insurance Providers' sites. For additional information about the purpose of the compensation paid to us, we encourage you to contact us directly.
Furthermore, we are granted payment from advertisers to include in newsletters we send to users that agreed to receive offers from third parties. With the help of this compensation, the Company can offer you the services without any costs. We are always concerned about providing our users a multitude of offers, yet such proposals do not depict all pet insurance companies or products.
You fully acknowledge that we are not an insurance company or a similar provider of such products or services, so we do not offer insurance policies or establish coverage determinations.
Descriptions and Disclaimers Linked to Products or Services
We are not offering ant insurance directly, and we do not hold representations, warranties, or guarantees in regards to quotes, terms, prices, coverage, or services provided to you by Insurance Providers or other third parties with the aid of our Service. Any particular coverage offered to you by any Insurance Provider, or another third party is under that specific party's terms, conditions, exclusions, and underwriting activities. We do not have any authority in creating or establishing the said coverage for a particular policy.
Annulment where prohibited
Even though our Service may be reachable by users from other locations, any proposal and transaction for any particularity, item, or Service are annulled were interdicted by law
Service Characteristics
a) Wireless Functionality
The Service might provide features that are accessible by you with the aid of our wireless Device, such as the possibility of accessing the Service's features, and submit Content to the Service (commonly known as Wireless Features). Making use of this Service represents your explicit agreement that the Company may gather data in regards to your usage of the Wireless Features as depicted in our Privacy Policy, and it might modify, shift, or impact the settings or configurations on your Device, just so you receive the best and optimized Service. Data rates and several other carrier costs might be applicable.
b) Location-Based Functionality
If you enable the location features on your wireless Device, you understand that your Device's location is subject to tracking and sharing accordingly to our Privacy Policy. You can impede location tracking by us by modifying the permissions granted in your Device, or by merely uninstalling our application. Location-based functionalities are employed at your own risk, and location information might not accurately depict the reality.
Agreement to Arbitrate Disagreements and Choice of Law
We highly recommend you assess and acknowledge all the information provided in this section. It might impact, to a great extent, your legal rights, including your right to undergo a lawsuit in court and to have a jury assess your claims. It includes procedures for binding requisite agreements and a class action waiver.
a) We both consent to arbitrate
You and the Company are fully aware and accept to solve any complaints, disputes, or issues regarding these Terms between you and Company, its affiliates, subsidiaries, or associated companies with the aid of final and binding agreement, with the sole exception in which you have in any way violated or attempted to violate Company's intellectual property rights. If this is the case, the Company is allowed to file a lawsuit with the scope of injunctive relief to prevent unauthorized access or abuse of the Service, or intellectual property infringement without prior arbitration or any informal conflict-resolution approaches, as mentioned in this agreement.
b) Arbitration Procedures
The sole commander of the meaning and enforcement of conflict resolution purposes is the Federal Arbitration Act. Arbitration can be done with the aid of JAMS. Any conflict, controversy, or claim to come from or concerning these Terms must be redirected to and ultimately established via arbitration, as stated in the JAMS Streamlined Arbitration Rules and Procedures in the presence of an arbitrator. To start the process of mediation, you or the Company must follow the necessary steps:
Write a precise application for Arbitration. This demand must feature a detailed description of the Claim, along with the specificity of the impairment meant to be recovered. You can find a model of a need for Arbitration 

jamsadr.com

.

Convey and redirect three copies of this application for Arbitration, along with the correct filing fee to JAMS to your local JAMS office or JAMS, Two Embarcadero Center, Suite 1500, San Francisco, CA 94111.

Send a copy of the application for Arbitration to the other involved party.
All monetary compensation, such as filing fees, administration, and arbitrator costs, will be subject to JAMS regulation. The arbitration may offer on an individual premise similar damage and relief to the one provided by a court (along with injunctive relief). Any assessment on the award presented by the arbitrator may be submitted in any court of competent jurisdiction.
c) Authority of Arbitrator
The Arbitrator will determine the rights and liabilities, if there is the case, for you and the Company, with the specification that the conflict will not be dealt with any other means or joined with any other circumstances or parties. The arbitrator will have the authority to provide motions dispositive of all or part of any claim. The arbitrator will have the power to provide monetary compensations and to provide any non-monetary solutions or relief available to an individual under applicable law, the Arbitration Rules, and the Terms. The arbitrator will create a written award and statement of decision in which the essential findings and conclusions are depicted and support the award concluded. These include calculations of any damages awarded. The arbitrator has the power to award relief on an individual basis similar to that of a judge in a court of law. The award provided by the arbitrator is final and binding upon you and the Company.
d) No Class Actions
You are allowed to solve conflicts with us on an individual basis, and you are not allowed to submit a claim as a plaintiff or a class member in a class, consolidated, or representative action. Class arbitrations, class actions, private attorney general approaches, and consolidation with other arbitrations are not permitted.
e) Waiver of Jury trial
With these specifications in mind, the parties waive their constitutional and statutory rights to go to court and have a trial in front of a judge or a jury. Instead of this, the parties choose to have all the claims and conflicts resolved with the aid of arbitration. Arbitration procedures are usually more restrictive, more productive, and less expensive than the case of rules applicable in court and subject to minimal review by a court. If there is the case of any litigation issues between you and the Company in any state or federal court in a suit to vacate or enforce an arbitration award or likewise, both you and the Company waive all rights to a jury trial, choosing that the dispute must be dealt with by a judge. You agree that you have been informed that you may ask for an attorney's advice in deciding to accept this application to arbitrate.
f) Choice of Law/ Forum Choosing
By any event in which the agreement to Arbitrate Disputes allows the parties to address in court, these Terms shall be conducted by and designed accordingly to the laws of the State of Delaware, except the conflict of law rules. Furthermore, you offer your agreement to obey the exclusive jurisdiction and venue of a court of competent jurisdiction from New Castle County, Delaware.
g) Proper timing for submitting a claim
Unrelated to any of the applicable law to the contrary, any application or action related to a dispute due to our Service, or usage of the Service, must be submitted in a one-year timeframe after the cause of action occurred.
Disclaimer of representations and warranties
The Service and all its data are offered on an 'As Is', 'As Available' and 'with all faults. The Company, its representatives, directors, managers, employees or agents ( named from this point on 'The Company Parties), offer any representations, guarantees or assurances of any type about the data or other services, no matter if clearly stated or presupposed, in regards to the Website the Service and any information reached in the process of utilizing the Website or the Service, along with the correctness, timeliness, fairness or acceptability of the Website, the Service and any other information readily available while utilizing the Website or the services. This refers to the indicated guarantees of title, merchantability, necessary qualitative features of the Service, non-infringement, silent enjoyment, and freedom from computer virus. Reaching or utilizing the Service you are aware of will guarantee that your actions are within the law's boundaries in each jurisdiction from where you make use of the Service.
We provide no guarantee or assurance in regard to any information readily accessible for downloading purposes. We do not warrant that the said Content is safe for usage on any computer and it won't have the potential to alter the functionality of your device due to bugs, which may contaminate, alter, prevent, destroy, or lead to malfunctions of any system, data, or leakage of personal data.
We do not offer reassurances in regards to the correctitude of the data accessible on the Website or with the aid of our Service. The utilization of the Website, the Service and any information obtained while utilizing the Website or the Service is done on your responsibility.
The Company Parties do not offer guarantees that the Website or Service will meet your expectations or needs, or that the Website or Service will function without problems, or without unexpected interferences, or that any issues or malfunctions in the Website or Service will be dealt with, or that the Website or Services are a great match to any specific online platform. The Company has no obligation or complement to offer any updates to either the site or the Services.
The Company Parties do not offer guarantees about the features of the materials on this Website or Services to their timeliness, correctitude, exactness, trustworthiness, or anything related to the topic. Indeed, we strive to offer the most concise and timely data on the site, you should acknowledge that the information might not be up to date. The Company Parties have no legal binding to analyze, assess, or keep track of the validity of such data.
The Company Parties do not guarantee that the Website, the Service, or any information related to it and reached while utilizing the Website or Service is correct or meant for usage outside the United States and Canada. If you do so, this action is done upon your responsibility, and you are the only one responsible for following and respecting local and international law.
To conclude, we are just an intermediary between you, the insurance providers, and any other third-party services. Consequently, we wave any liability for any content, products, or services offered by insurance providers and third services.
Accordingly to legal bindings and applicable laws, there is no circumstance in which the Company Parties can be held responsible for any of your loss, damage, impairment or liability of any type, such as, but not limited to this, direct, indirect, incidental, special incidental, exemplary, disciplinary, or punitory or any similar issues coming from or in connection to the Service, third-party software, any information reached when utilizing the Service, your failure to reach the Service, these Terms, or wrongfully utilize the Service or any data accessible with the aid of the Service, no matter if that particular damage claims are related to any theory of law or equity, or if you previously informed us about such issues, like system failure and malfunction, loss of business revenue, injury to person or property, business problems, loss of business or personal data.
Furthermore, if the limitation of liability mentioned above is not valid, any of the Company Parties are considered liable under any theory. Thus, the liability of the Company Parties under this agreement in regards to the Service and your unique recommendation will be limited to monetary reimbursements that do not exceed $100.
Anyhow, the disclaimers do not omit any product liability claims, statutory consumer rights, damages linked with personal injury or coming from Company purposefully misconduct, recklessness, fraudulent approaches, or complete negligence.
We do not offer any guarantees or make any statements about the correctness, precision, trustworthiness, usefulness, or timeliness of the information or materials featured on the Website. We do not offer any guarantee about the usage or the results that are associated with utilizing the materials on the Website. We do not guarantee that the functionality related to such content will be continuous or without issues, that defects will be dealt with, or that this Website or its server is free of malware, bugs, or any harmful parts. You (and not us) will deal with the costs associated with any or all of the damages that might come from your usage or inability to make use of this Website, along with the expenses associated with repairs or corrections.
You will not hold responsible the Company Parties from and against any or all claims, liabilities, injuries, losses, expenses, or similar demands, as well as hiring attorneys and paying their fees, as a result of or in connection with any of the situations mentioned up next: (i) your utilization of our Service, (ii) violation of any of the already stated Terms, (iii) the information provided by you or the user-generated data, (iv) your misuse of the Service, (v) your infringement of any laws, rules, dispositions, codes, statutes, ordinances, or order of any legal governmental or quasi-governmental authorities (vi) your violation of the rights of any third party, as well as any intellectual property right, publicity, confidentiality, ownership, or privacy right, (vii) your use of a Third Party Service or (viii) any misunderstanding on your part. The Company has the right to presume, at your sole expense, the exclusive defense, and management of anything related to indemnification requested by you. You express your agreement to follow these regulations and the Company's tight to fight against any claim. You are not allowed to settle any request before primarily receiving the written consent of the Company.
Waiver of Injunctive or other Equitable Relief
As much as the law allows it, you offer your consent that you will not be allowed to receive an injunction or other similar relief, like any court or other action that may interfere with or impede the development or usage of any website, application, data, requests, product, Service, or intellectual property held, licensed, used or managed by Company or a licensor of Company.
We hold the right to change or substitute any information of these Terms and any applicable Additional Terms without notice and at our discretion. You consent that we may inform you about any modification to Terms and any applicable Additional Terms by making them available on the Service, to be reachable through a link in the home page, and/ or to send a newsletter to the last email address you had in our database. Any change done to either the Terms or the applicable Additional Terms go into effect instantly, as soon as they are featured on the Website, or at a later date, if mentioned in the notice of modification for Terms and any applicable Additional Terms. If you don't agree with these modifications, your only resort is to stop utilizing the Service.
Miscellaneous Provisions
a) Consent or Approval 
A consent or approval on a specific topic is valid and considered granted by Company, only if it was done in written form, and it was signed by a representative of the Company.
b) Survival
The purpose of these Terms and any applicable Additional Terms are designed to survive closure of your utilization of the Service, along with areas of the Service Use (the exception being the limited license), User Content, Copyright Infringement, Subscriptions, and Products, Customer Service, Third Party Services, Service Characteristics, Agreement to Arbitrate Disputes, and Choice of Law, Disclaimer of Representations and Warranties, Limitation of Liability, Indemnification, Waiver of Injunctive or Other Equitable Relief, Updates to Terms, and Miscellaneous Provisions, will survive.
c) English Language Controls
These English-language Terms represent the Service's official statement in regards to users of this Service. If there is the case of any disparity between these English-language Terms and its translation into another language, the English-language document is the official one.
d) Severability; Interpretation, Assignment.
If, for instance, the procurement of these Terms, or any applicable Additional Terms, is due to any basis considered to be illegal, invalid, void or inapplicable, then: (i) the specific procurement will be labeled severable from these Terms or the Additional Terms, and (ii) the invalidity of the purchase will not impact the accuracy or applicability of the Content of these Terms or the Additional Terms. As a consequence, you renounce any applicable statutory or common law that might allow a contract to be designed against its creator. The conclusion of procurements and section topics are offered only for convenience and are not meant to limit the entire Terms. The Company is allowed to refer its rights and obligations accordingly to these Terms, while any applicable Additional Term, entirely or partially, to any party at any time without announcing it.
Such Terms and any applicable Additional Terms might not affect you, while you cannot have assigned them, or delegate your responsibilities accordingly to them, without firstly achieving written approval from a representative of the Company.
e) Complete Agreement, No Waiver
The Terms and any applicable Additional Terms represent our entire agreement about the Service and surpass any existing contracts, depictions, guarantees, thoughts or conversations in regards to the Service, except the case in which it is mentioned otherwise in these Terms or any applicable Terms. There should be no misunderstanding, or delay on your part or the Company in applying any rule, power, or solution that follow these Terms, and those Terms can act as a waiver of that or any other provision, control, or solution that follow these Terms. No waiver or alteration of any term of these Terms or any applicable Additional Terms will take effect if there is not written and signed the agreement by the party against whom the waiver or modification is meant to be done.
f) International Problems
The Company manages and uses the Service from the US, and therefore the Company does not have any agreement that states the Service is meant or available for usage beyond the borders of the US and Canada. You offer your consent that you were informed that the United Nations Convention on Contracts for the International Sale of Goods does not apply to these Terms or any purchase of goods done as a result of your usage of the Service. The software connected to or readily available by the Service may be able to export controls of the US, and unless instructed by law, you consent and guarantee you will not export or re-export the software to any county, or any individual, or end-user subject to US export controls and regulations.
g) Investigations, Collaboration with Law Enforcement
The Company has the right to assess and prosecutes any illicit breaches of these Terms or the Service itself. The Company might make available public-related information if required by law, legal process, or governmental request.
compare pet insurance companies
No spam. We take your privacy seriously.