24PetWatch offers policies for your dog or cat which cover them for accident, injury or illness.
Policies have an annual deductible between $100 and $1,000 and a co-pay of 20% (in other words, 24PetWatch will reimburse your vet bills up to 80% after your deductible). Their policies have a maximum payout limit option between $1,500 and $20,000 depending on the plan you choose. Your pet must be at least 8 weeks old and less than 11 (dogs) or 13 (cats) years old to enroll. If you want to see how much insurance coverage will cost for your pet, why not go to their website today and get a free quote?
Doesn't your furry friend deserve health insurance too?

24PetWatch Pet Insurance Reviews
How do I know I can trust these reviews?
There are close 1 865 verified Consumer Affairs reviews.
We request the contact information of all reviewers to confirm their identity.
To maintain the site's integrity, we use smart software to help us out.
Again, moderators will investigate all reviews before posting to ensure quality and usefulness.

Not sure how to choose?
Get expert byuing tips about Pet Insurance delivered to your inbox

Not sure about 24PetWatch?
Take our two minute quiz to find the right Pet Insurance for you
Visit Insure Website
24PetWatch Company Information
Year Founded:      2003
Address:                 PO Box 2150
Phone:                    (866) 597-2424
ZIP Code:               14240
City:                        Buffalo
State:                      New York
Country:                United States
Price Range:         from $35 per month
Website:                www.24petwatch.com
Most animal insurers offer policies and healthcare cover, but 24PetWatch provides both health insurance and protection services in the United States and Canada. In the catalog of services is the recovery of lost pets and database management services for pet parents and their lifetime companions. Before requesting a quote, as always, it is advisable to check what the package offers, and if it is suitable for your pet's healthcare needs.
Veterinary costs have, over time, increased with the introduction of comprehensive procedures for ensuring animal health. An unplanned payment of thousands of dollars is a tricky proposition for many, and the insurance sector has thus extended its scope to include pets as well. For many pet parents, this option is both affordable and necessary.
It pays to remember that insurers take precautions to ensure that animals don't have pre-existing conditions as those aren't covered. There's, therefore, an exam period for pets that have no health records for the twelve months before the policy application. At the applicant's expense, your pet undergoes a full health check by a licensed veterinarian within the first 30 days after applying for health coverage.
The company expects submission of your claim within 180 days of the event in question, with payments coming within the 60 days that follow a successful filing of the same. These timelines are critical, with time being a crucial factor in insurance and financial matters in general.
24PetWatch Pet Insurance Policies
Ensuring your pet is not dependent on existing illness or susceptibility to disease. Instead, you get insurance because health issues and accidents remain unpredictable. The timelines involved in insurance policies make it impossible to get assistance for events that happened before the policy becomes active.
The eligible reimbursement depends on the set maximum annual limit, the selected deductible, and your co-payment numbers for the purchased healthcare policy. 24PetWatch caters for the diagnosis, testing, as well as the treatment of illnesses covered in your select package.
Health covers include:
Accidents
CAT scans
Lab tests
MRIs
Veterinary visits
X-rays
Hospitalization
Prescription medication
Prescription food
A flexible platform allows you to visit any licensed vet in the United States and Canada, including traditional and alternative therapists. The requirement for reimbursement is treatment by a licensed veterinarian.
There are four health covers for dogs:
Extra – the additional policy has a $3,000 limit, covering accidents and illnesses. The available deductible options are $100 or $250.
Classic – the classic package has a higher limit of up to $5,000, with the deductible options of $100, $250, or $500.
Super – the set annual limit for the super bouquet is $10,000, with deductibles of $100, $250, $500, or $1000 annually.
Champion – this package has the highest limit, up to $20,000 annually, with deductible options of up to $1000.
24PetWatch avails some additional benefits which complement the coverage of the veterinary fee. The extra perks aren't subject to coinsurance and deductibles. Here's the list of available extras:
Boarding kennel fees of up to $500 per incident
A euthanasia and cremation cover of up to $200
The cost of recovering lost pets, up to $500
Trip cancellation cover of up to $500 per incident
An accidental death cover of up to $1,000
Extra living expenses costs covered up to $500 per event
Some extras come on the fulfillment of specific conditions, so take time to enquire before committing to a policy with any insurer. Understand the fine print before purchasing insurance.
24PetWatch Customer Service
For added convenience, the company's online portal allows access to information and the submission of claim documentation. The global market is increasingly going digital, with business processes increasingly taking place online as opposed to the conventional procedures involving paper. The 24PetWatch online platform has, however, had its fair share of challenges, with policyholders sometimes complaining of the inability to access information online.
Several policyholders have had excellent service with the insurer, with the company keeping its word on claim reimbursement deadlines. However, there have been a considerable number of issues regarding the wrong registration of information for chips in animals. The other notable challenge has been an inconsistent record-keeping regimen that has seen policies canceled despite the timely payment of monthly premiums.
For a proper customer service experience, consistency is vital. Companies need a reliable billing system that reflects payments in real-time and updates the database to avoid the wrongful cancellation of policies. Policyholders also appreciate a straightforward package with no hidden charges and exemptions. The lack of full disclosure inconveniences clients at the most trying times and paints a dishonest and unprofessional picture.
Conclusion
Insurers go out of their way to provide the best possible health cover plans for all policyholders. 24PetWatch gives a bigger allowance regarding the duration within which you submit a claim after the incident, but also take longer to reimburse. Patience is crucial in purchasing a plan that works for your pet. As a company with a service that needs streamlining, this insurer has its fair share of necessary upgrades in optimizing its services.
Visit Insure Website
24PetWatch Availability & Policy Options
24PetWatch Pet Insurance Cost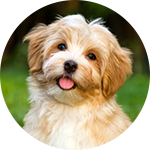 Sample. 24PetWatch dog insurance rates
| head1 | head2 |
| --- | --- |
| 0-1 | from $42 |
| 1-2 | from $44 |
| 2-3 | from $47 |
| 3-4 | from $49 |
| 4-5 | from $52 |
| 5-6 | from $54 |
| 6-7 | from $57 |
| >8 | from $62 |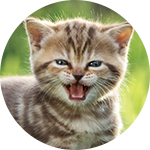 Sample. 24PetWatch cat insurance
rates
| Cats Table Head 1 | Cats Table Head 2 |
| --- | --- |
| 0-1 | from $30 |
| 1-2 | from $32 |
| 2-3 | from $34 |
| 3-4 | from $36 |
| 4-5 | from $38 |
| 5-6 | from $39 |
| 6-7 | from $41 |
| >8 | from $45 |
Visit Insure Website
We are dedicated to distributing reviews that are based on a person's experience and opinions of their insurance company. It's not uncommon for reviews to be "reviewed" to ensure there is no offensive material. However, no review is a representation of our company and employees.