Deciding which pet insurance to purchase for your dog or cat can be a challenge. This useful buyer's guide can help you make the best decision for your family pet and your budget.
At PetInsuranceFinder.com, we have researched the best Pet Insurance providers and gathered information on why we feel that you should choose each company. We provide information on each of the top pet insurance providers in the country. We want to show you why we recommend these companies for all your pet's health care needs.
This current list will provide you with in-depth details on each provider to help you narrow down your choices and find the right company for your insurance needs. Over the years, we have helped more than 100,000 pet owners choose the best option for their pet care needs. Now it is time for us to help you find the best coverage for your dog, cat, or exotic pet.
Is Pet Insurance Worth the Cost?
Pet insurance policies are a lot like medical insurance policies for humans. To find the best option, you need to take the time to research each provider. That will allow you to find out which company offers the best coverage at the right price for your family's budget.
Many people wonder if pet insurance is truly worth the cost. But when it comes down to it, if you love your pet, you will want the very best for them at all times.
Our Top Picks for Pet Insurance Providers
If you are interested in buying insurance for your pet but don't know which company you should purchase a policy from, here are some more details on the top pet insurance providers to help you narrow down your choices.
Healthy Paws

Healthy Paws is one of the top options for pet insurance because it does not place caps on annual payouts or deductibles and was founded in 2009. They also have an excellent customer service team. The Chubb Group underwrites Its pet insurance policies and currently has an A+ rating with the BBB.
Coverage 
Healthy Paws pet insurance offer coverage for cats and dogs with no caps on their claim payouts. The insurance policies cover illnesses and accidents aside from pre-existing conditions. There are no restrictions on congenital or hereditary health conditions such as cancer with this company. Their policies cover services such as emergency care stay in pet hospitals, surgeries, and hip dysplasia for pets under the age of six, as long as the dysplasia is not due to a pre-existing condition. Coverage also takes care of alternative health treatments such as hydrotherapy, chiropractic services, acupuncture, and physical therapy.
Benefit Limits 
Healthy Paws pet insurance is one of the few companies that offer policies for your pets without any caps or limits. It includes annual, lifetime tor caps per incident. Other insurance providers offer unlimited benefits to users, but only if you purchase a top-tier plan. When you have a Healthy Paws policy, they include universal coverage with all standard procedures.
Deductibles 
This insurance provider offers a single annual deductible that you can customize to help control the cost of your premium.
Reimbursement
With Healthy Paws, you can choose the amount of payment between 50 and 90% at the time of enrollment. The company will reimburse the policy owner based on the actual bill they receive after they have reached their deductible. Other insurance providers will reimburse you based on a pre-established benefit schedule or base it on what is typical with other providers.
Claims & Services 
Policy owners can conveniently file their claims online or by using the handy Healthy Paws mobile app. The majority of all complaints filed through this pet insurance company process in just two business days.
Premiums 
The monthly premiums for pet insurance through Healthy Paws start at the low cost of $20 for dogs and $15 for cats.  
There are no caps on claim payouts
Low monthly premiums
Most claims process within two business days
Healthy Paws will not cover the exam portion of your pet's visit to the vet.
Although you can enroll your pet up to age 14, hip dysplasia is only covered for pets enrolled up to their 6th birthday.
You must pay a one-time enrollment fee of $25
Petplan

Petplan Insurance is a top-ranked company that currently has a rating from the BBB of A+. The company started in 2003 and is underwritten by AGCS Marine Insurance Company. It has remained a top-rated pet insurance company since that time.
Coverage 
Petplan offers a thorough coverage plan for dogs and cats that includes all illnesses and accident-related conditions. Their policies have no restrictions on congenital or hereditary conditions. And their coverage pays for additional care that other companies often do not like advanced testing, hospital stays, and all non-routine vet exams. Petplan insurance is also one of the few companies that cover dental injuries as well as periodontal disease. For dental coverage to apply, your pet must have their annual checkup.
Benefit Limits 
Petplan offers unlimited coverage the same as Healthy Paws insurance. Pet owners can choose from the different annual benefit limits to find the one that fits their budget. It allows you to have more flexibility in selecting a benefit limit that works best for your pet's health needs.
Deductibles 
Petplan has deductibles set to a per condition basis. That means you must meet a deductible whenever your pet receives treatment. The company offers a deductible schedule that is flexible so you can choose between the amounts of $250 and $1000.
Reimbursement
The reimbursements for Petplan users are based on the actual vet bill you receive. Once your pet has met their deductible for care, the company will provide a payment based on the rate chosen when you enrolled.
Claims & Services 
The period for reimbursement claims is stated to be 30 days. However, this processing time may not take as long if you use the convenient mobile app to submit your pet's claim.
Premiums 
The monthly premiums for Petplan are considered to be very competitive. Like most companies, the costs are different for dogs and cats. Pet owners can receive special discounts for their premiums if they register online, have medical service pets, or are military personnel.   
The company offers comprehensive plans and lifelong coverage for pets with chronic conditions, congenital, and hereditary diseases.
Coverage is straightforward, with no separate deductibles or limits.
Policies cover behavioral and alternative therapies, as well as dental care.
Your pet must have an annual wellness checkup within the first thirty days of coverage.
All non-emergency or specialist reimbursements are paid out at 80% regardless of your co-pay amount.
Trupanion

If you need a pet insurance plan that offers unlimited coverage, you should check out the benefits provided by Trupanion. This company currently has an A+ rating from the BBB. They were founded in 1999 and are self-underwritten by the American Pet Insurance Company.
Coverage 
Once you meet your deductible, Trupanion covers 90% of all eligible expenses. You have the option to take out a life insurance policy for your dog or cat. Some of the costs Trupanion covers include:
Diagnostic Tests
Hospital Stays
Vet Supplements
Prosthetic Devices and Carts
Surgeries
Illness and injuries
Hereditary and congenital conditions  
Benefit Limits 
Trupanion pays 90% of all eligible expenses for the lifetime of your pet. However, there are some ineligible expenses, such as sales tax, preventative care, wellness care, and exam fees. There is a five-day waiting period for injuries and a 30-day waiting period for illnesses before your pet is eligible.
Deductibles 
This insurance provider offers flexible deductibles that range between $0 and $1000 per health condition. Pet owners pay a lifetime per term deductible. For example, if your pet has chronic allergies, and your policy has a $500 deductible, Trupanion will pay 90% of all expenses once you reach the $500 deductible.
Reimbursement
This insurance provider will reimburse your vet or hospital fees if you submit the bill through their online portal. That means you will only pay 10% for coinsured expenses. You will need to pay 100% for all costs that are not covered, such as exams.
Claims & Services 
Trupanion processes approximately 80% of all claims within seven days. All requests may be submitted online. If you are filing an application for the first time, you may need to also provide your pet's medical records for the past 18 months. After your request is approved, you are reimbursed by an electronic bank deposit or a paper check by mail. Trupanion offers 24/7 customer service for assistance with all claims.
Premiums 
Your Trupanion monthly premium cost depends on four factors, age, breed, gender, and the cost of vet care. Because the company offers lifetime coverage, the premiums may be higher than pet insurance providers who do not provide this type of coverage. But keep in mind that unlimited lifetime coverage will save you money over time.
The company covers 90% of vet costs for all approved claims after meeting the deductible.
Practically all pet insurance plans from Trupanion will cap and specify a maximum benefit they will pay out for your dog or cat.
Trupanion offers an Additional Benefits package that covers any unintentional property damage caused by your pet.
Routine vet exam fees are not covered
Limitations apply to pets who have not been spayed or neutered.
When you have no upside cap on pet insurance, you can expect higher monthly premiums.
Embrace

Embrace Pet Insurance may not offer the most affordable policies, but the company does provide a broad range of choices and flexibility that make up for the additional cost. They currently have an A+ rating from the BBB, and customers appreciate the fact that it offers tailored benefits to meet their needs. Embrace was founded in 2006.
Coverage 
Embrace offers standard pet insurance plans that cover your general accidents, injuries, and illnesses. They also provide alternative treatment options, including behavioral therapy and coverage for prosthetics. All policies include coverage for prescription drugs and wellness plans.
Benefit Limits 
While Embrace does not offer unlimited insurance benefits, they do offer various annual benefit limits that range from $5000 up to $30,000. It allows policy owners to have more room to customize their plans and choose a lower premium. t
Deductibles 
This company has several deductible options that range from as low as $200 to as high as $1000.  That provides customers with more flexibility when determining what coverage options fit their family's budget plan. Pet owners are also able to save more by enrolling in the company's Healthy Pet Deductible Program. It helps to decrease the deductible by as much as $50 per year. t
Reimbursement
Reimbursement options offered through Embrace pet insurance range from 70% to 90%.
Claims & Services 
Embrace is one of the top-rated pet insurance companies in terms of their customer service and support. You may download claim forms from the company's website, and once the vet completes their section of the types, the reimbursement process is sped up. Policy owners may receive their reimbursement by direct deposit to their bank account.
Premiums 
Embrace's premiums are higher than many other pet insurance companies, but they also offer a broader range of coverage options. Discounts are available for pets that are spayed or neutered before enrollment. You can also get a refund for enrolling multiple pets, or if you are in the military.
Embrace will cover any treatment plan your vet suggests for your pet.
Their customer service is one of the highest-rated in the industry.
The Healthy Pet Deductible option allows the deductible of your policy to drop by $59 for each year you don't have any reimbursed claims.
Prescription coverage is a separate cost in addition to your monthly premium
Embrace offers generous coverage options and excellent benefits, but those benefits also cause the monthly premiums to be some of the highest in the industry.
Pets Best

Pet's Best insurance was founded in 2005 and currently has an A+ rating from the BBB. The company offers coverage for dogs and cats. It is one of the best options for overall coverage for your pets. The American Pet Insurance Company underwrites the policies.
Coverage 
All plans offered by Pet's Best includes standard coverage. They take care of accidents, emergency care, illnesses, and all hereditary conditions that are not pre-existing. They also have coverage options for prescriptions, which are not offered by all insurance companies.
Benefit Limits 
Pet's Best does have annual limits on their coverage, and they only offer unlimited benefits with their Elite plan, which is the most expensive. Other programs offered by the company have a $5,000 annual benefit limit.
Deductibles 
Policy owners have the option to customize their deductibles, which range between $50 and $1,000.
Reimbursement
The reimbursement percentages for Pet's Best insurance are standard at 70%, 80%, and 90%. The company determines refunds based on the amount billed by your vet, which is different from a pre-determined schedule offered by some companies.
Claims & Services 
Pet's Best offers fast claims processing that many policyholders appreciate. They often pay claims back to customers in less than a week. Customers can speed up their processing by using their online applications option and receiving payment via direct deposit.
Premiums 
The company's lower-tier plans are competitively priced. However, the higher tier Elite program is more expensive than many other policies in the industry.
Pet's Best offers competitive monthly premiums.
They have fast claims processing for reimbursements with payments processed within a week in most cases.
Policy owners have the option to customize their deductibles.
Their Elite policy has some of the best options, but it is one of the most expensive plans available
All other plans, aside from the Elite policy, have annual limits.
Figo

Figo is a pet insurance option that appeals to the modern pet owner. The company was founded in 2012. They are a part of Google's Tech Hub Network, and their main focus involves using technology to give more pet owners access to quality insurance plans. They have an A+ rating with the BBB.
Coverage 
Figo offers three plans that provide a wide range of coverage for pet owners at a price that will work with your budget. The most affordable program offers standard coverage for illnesses, accidents, and alternative care. It also includes coverage for prescriptions and behavioral problems. Higher tier plans add on coverage for tracking a lost pet and trip cancellation coverage.
Benefit Limits 
The benefit limits for this pet insurance company are between $10,000 and $14,000. There are also unlimited options.
Deductibles 
Figo offers annual deductibles that are between $100 and $1,500. If your pet needs urgent life-saving care, the company will waive the deductible.
Reimbursement
Reimbursement options from Figo range from 60% up to 100%. The company provides repayments based on the actual vet bill you receive.
Claims & Services 
Figo has a paperless claims process that they take pride in since they are a high-tech, modern pet insurance company. They use Pet Cloud to process claims and offer an online portable and mobile app for policyholders to use. They handle claims in just three days with reimbursements credited soon after using direct deposit.
Premiums 
The standard plan offered by Figo is slightly more expensive than those offered by other pet insurance companies. Premiums range between $20 and $80.
Figo's annual deductible is not per incident.
Claims are usually paid within seven business days or sooner.
The vet exam fees are covered for an additional cost.
6-month waiting period for knee conditions
There is a 5-day waiting period for accidents and also 14 days for illnesses
No wellness plan offered.
ASPCA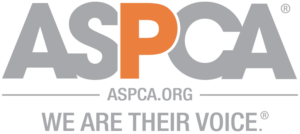 While the ASPCA is best known for helping end animal cruelty and providing shelter for homeless animals, they also offer pet insurance plans through the C&F Insurance Agency, Inc. The United States Fire Company underwrites the policies. You can expect that this well-respected company will have the best interests of your pet at heart when you choose a plan through them.
Coverage 
The ASPCA offers pet insurance plans that cover accidents and illnesses. They also provide a low-cost accident-only program, which is a good option for pets that are generally healthy. Their Complete Coverage plan takes care of accidents, hereditary conditions, behavioral conditions, and illnesses. There is a 14-day waiting period for accident and illness coverage.
Benefit Limits 
Annual reimbursement caps all depend on the benefit limit selected at the time of enrollment. Some of the expenses that the ASPCA insurance plan does not cover are the following.
Pre-existing conditions
Ligament and knee conditions
Inhumane treatments
Miscellaneous expenses, such as vaccination tags and unconventional therapies.
Deductibles 
There are three deductible options for the ASPCA Pet Insurance Plan. They include $100, $250 and $500. All deductible levels are for annual and multi-incidents. If your pet has two major medical conditions diagnosed in the same year, you will only pay one deductible for that year.
Reimbursement
The ASPCA pet insurance plan will reimburse the standard amount of your eligible expenses, which ranges between 70% and 90%.
Claims & Services 
Claims may be submitted online, by mail or fax. You can also file your application through the My Pet Insurance app. They process most requests in 16 days or less. Reimbursement options include a paper check or direct deposit.
Premiums 
Monthly premiums for the ASPCA pet insurance plans are based on plan type, the breed of your pet, their age, and your location of residence. Accident only plans are the most affordable option but keep in mind that they have fewer benefits.
Provides an affordable accident-only option
Covers end-of-life expenses from cremation to burial
One of the few insurance providers that offer coverage for cat or dog behavioral issues
Policies have a 14-day waiting period before coverage can begin.
Pre-existing conditions are not covered; however, this is common with pet insurance companies.
Hartville Pet Insurance

Hartville Pet Insurance was founded in 1997 and is one of the oldest insurance companies on our list. The company provides customers with quality insurance options since it allows customers to add preventative care options for an additional cost. The United States Fire Insurance Company underwrites Its insurance policies.
Coverage 
The main plan offered by Hartville is its Complete Coverage policy. It covers a variety of accidents and illnesses. It includes testing for all covered conditions, hereditary conditions, knee or ligament injuries, and dental diseases.
Benefit Limits 
With Hartville Pet Insurance, there is a 14-day waiting period for knee and ligament issues. The company will not provide coverage for any of the following illnesses or injuries:
Pre-existing health conditions
Breeding costs
Cosmetic procedures
If your dog or cat showed signs of a knee or ligament condition any time before enrollment or during the waiting period, all knee or ligament conditions are not covered,
Deductibles 
Hartville Pet Insurance offers standard deductibles of $100, $250 and $500. Keep in mind that the higher the deductible is, the lower your monthly premium will be.
Reimbursement
Reimbursement levels are available in either 70%, 80%, and 90%. These are standard deductible rates that are offered by most pet insurance providers. This company provides an annual limit that resets each year. The ceiling is between $5,000 and unlimited.
Claims & Services 
You can submit your claim to Hartville Pet Insurance online, by mail or by fax. The company processes the application within 270 days following the date of service.
You will need to include your contact details and a signature, a description of the treatment given, and a breakdown of the expenses. It can also be completed by a representative from your vet's office if necessary.
Premiums 
Factors that determine the monthly premium costs include the plan type, breed, age, and location of your residence. There are several options available, and pet owners can customize their policies to keep your premium at the right rate for your budget.
Hartville Pet Insurance is one of the oldest insurance providers on our list.
There are various options for deductibles and monthly premiums to meet your budget needs
The company offers an annual limit that resets every year
There is a 14-day waiting period for coverage for knee and ligament issues
They would not cover the cost of knee and ligament issues if the pet showed signs of these problems before enrollment.
PetFirst

PetFirst has offered quality pet insurance since 2004. They are preferred by pet owners who have older cats or dogs because the company has no upper age limit. The company has an A+ rating by the BBB, and the American Alternative Insurance Corporation underwrites its policies.
Coverage 
PetFirst offers standard plans. However, it is the only company that does not have a waiting period for pets with hip dysplasia or other common orthopedic issues. Wellness plans are also available for an extra charge.
Benefit Limits 
PetFirst doesn't offer unlimited annual benefits. Policyholders can choose between a $2000 benefit plan or one that is unlimited. Just keep in mind that the unlimited plan will be more expensive than other general methods.
Deductibles 
Pet owners who don't mind paying a higher rate instead of a higher out-of-pocket expense, PetFirst is a good option. They have some of the lowest deductible rates available in the industry. You can choose a deductible that is $50 or one $500 with varying prices in between.
Reimbursement
PetFirst offers standard reimbursement options of 70%, 80%, or 90%.
Claims & Services 
This company offers a standard claims process that is similar to many others in the industry. You pay your bill and then submit the claim form along with invoices and any receipts you have. It can be done by mail or by fax. The company also offers a discount for policyholders annually when they don't file a claim all year. They also will not raise your premium depending on the number of requests that you submit.
Premiums 
PetFirst plans start at $32 per month for dogs and $26 per month for cats. The upper-tier plans are much higher than similar programs offered by their competitors. One benefit is that you can get a $20 discount if you choose to purchase your pet insurance policy online.
The insurance plan offers a discount for pet owners who purchase their policy online
Their plans start low at $26 for cats and $32 for dogs
No waiting period for pets with hip dysplasia
Their upper-tier plans are higher than most companies
No option to submit a claim online
Allstate
Allstate is one of the most popular insurance companies and one of the few leading brands that offer pet insurance. They have an A+ rating with the BBB, and their plans are available in all 50 states.
Coverage 
Allstate's pet insurance provides coverage for illnesses and accidents. They cover cancer treatment, lab work, diagnostic tests, and surgeries. They also offer coverage for prescription medications. They do not include cosmetic or elective procedures, vet fees for breeding or pregnancy, endodontic problems, or treatment for any pre-existing conditions.
Benefit Limits 
There are no benefit limits with Allstate's pet insurance policies. There is a 14-day waiting period for all surgeries and illnesses. There is also a 2-day waiting period for accidents.
Deductibles 
While Allstate's website does not specify a deductible range, it is essential to remember that the higher your deductible amount is, the lower your premium will be.
Reimbursement
Allstate offers the same standard reimbursement rate that many other pet insurance plans do, which is between 70% and 90%.
Claims & Services 
Allstate pet insurance is not necessarily a product offered by the leading Allstate brand. You will need to submit your claims through the American Modern Insurance Group instead.
Premiums 
To get a quote from Allstate for pet insurance, you will need to get in touch with a local Allstate agent. They currently do not offer quotes for pet insurance online. According to the American Modern Insurance Group's website, the average costs are $35 per month for dogs and $15 per month for cats.
A trusted brand in the insurance industry
Allstate offers one of the lowest rates for cats at $15 per month
Allstate pet insurance has not benefits limit
There is a 14-day waiting period for illnesses and surgeries
Allstate's website does not provide specific reimbursement rates on their website.
One of the primary responsibilities of being a pet owner is to keep them safe and healthy. Having a good pet insurance policy can be useful when you need to take your dog or cat for an unexpected visit to the vet. It can help to make the shock out of the surprising total that you receive at the end of your visit.
If you are looking for a quality insurance plan for your pet, please look into our suggestions for the best pet insurance companies available. We hope that this buyer's guide has helped you narrow down your choices so you can find the right policy for your pet.
To learn more about the different pet insurance providers available, contact the experts at PetInsuranceFinder.com. Our licensed professionals will be happy to answer any questions you have.
18 people found this helpful.
Disclosure:
Our content is free because we may earn a commission when you click or make a purchase using our site.